June 2, 2017
PERFI Feasible for In Vivo Imaging of Nonmelanoma Skin Cancer
Methylene blue infused into peritumoral space, and preferentially retained in tumor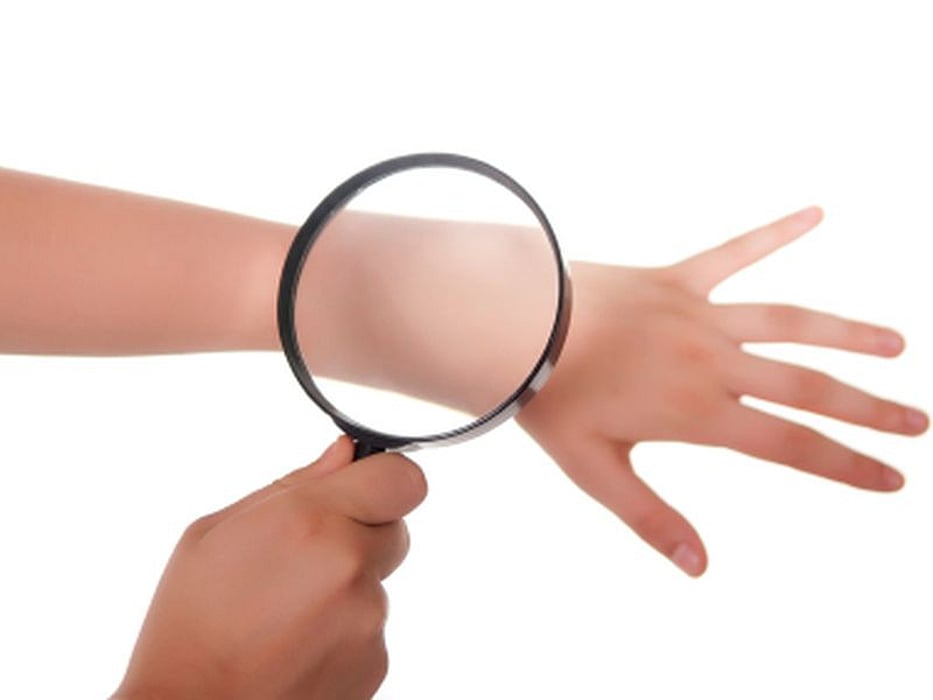 FRIDAY, June 2, 2017 (HealthDay News) -- Polarization-enhanced reflectance and fluorescence imaging (PERFI) is feasible for in vivo intraoperative imaging of nonmelanoma skin cancer (NMSC), according to a study published online May 25 in Lasers in Surgery and Medicine.
Anna N. Yaroslavsky, Ph.D., from the University of Massachusetts Lowell, and colleagues recruited eight patients with biopsy-confirmed NMSC scheduled for Mohs micrographic surgery. Following dilution of sterile methylene blue (MB) in anesthetic solution, it was infused into the peritumoral space; digital photographs of the lesions were taken. The surgical bed was re-imaged after Mohs surgery. Each excision was also imaged ex vivo and underwent processing for histopathology.
The researchers found that MB injection was well tolerated. Transient blue staining of the treated area was observed; in all of the patients, it disappeared completely within one week. The contrast agent MB was preferentially retained in the tumor in all subjects. There was good correlation for ex vivo images with histopathology. The tumor margins were qualitatively delineated in in vivo images.
"The results of our pilot trial indicate that PERFI may be useful for accurate and rapid delineation of NMSC during surgery," the authors write.
Abstract
Full Text (subscription or payment may be required)
Physician's Briefing