January 30, 2017
Quenched Activity-Based Probe Imaging Beneficial in NMSC
Probe imaging can differentiate basal, squamous cell carcinomas from normal appearing skin tissue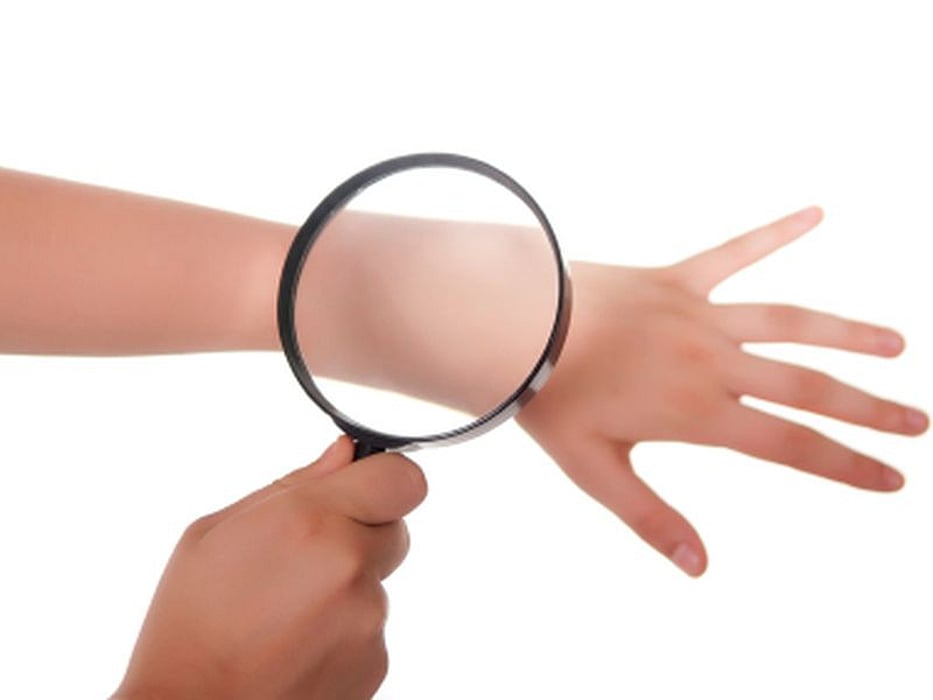 MONDAY, Jan. 30, 2017 (HealthDay News) -- Quenched activity-based probe imaging can discriminate cancer from normal appearing skin tissue, according to a study published in the February issue of the Journal of the American Academy of Dermatology.
Ethan Walker, M.D., Ph.D., from Case Western Reserve University in Cleveland, and colleagues examined the use of quenched activity-based probe imaging to discriminate cancerous versus normal-appearing skin tissue. They applied the quenched activity-based probe GB119 to non-melanoma skin cancers (NMSCs) excised from 68 patients. Activation of the probe was validated for hematoxylin-eosin-confirmed cancerous tissue versus normal-appearing skin tissue.
The researchers found that the overall estimated sensitivity and specificity were 0.989 (95 percent confidence interval, 0.940 to 1.00) and 0.894 (95 percent confidence interval, 0.769 to 0.965), respectively, for differentiation of basal cell carcinoma and squamous cell carcinoma from normal-appearing skin with topical application of the probe. Compared with conventional hematoxylin-eosin-based pathology, probe activation accurately defined peripheral margins of NMSC.
"These findings merit further studies to determine whether quenched activity-based probe technology may enable cost-effective increased cure rates for patients with NMSC by reducing re-excision and recurrence rates with a rapid and easily interpretable technological advance," the authors write.
Several authors disclosed financial ties to Akrotome Imaging.
Physician's Briefing