January 20, 2017
High SPF Sunscreen Offers Better Protection Than Beach Umbrella
More incidence of sunburn with umbrella versus sunscreen, but neither completely prevents sunburn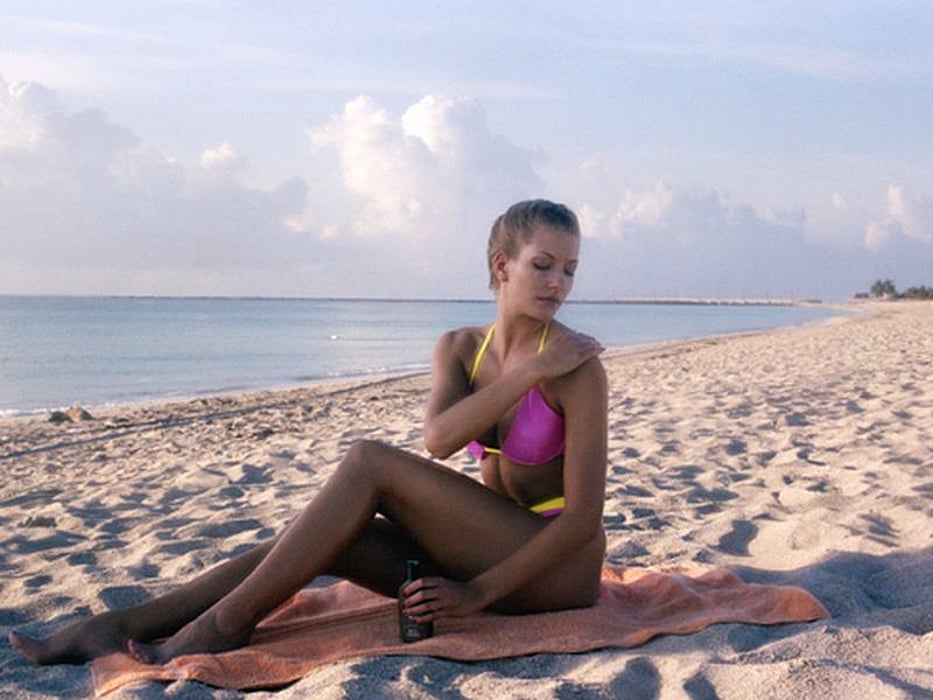 FRIDAY, Jan. 20, 2017 (HealthDay News) -- Sunscreen with a high sun protection factor offers better protection than a standard beach umbrella, although neither completely prevents sunburn, according to a study published online Jan. 19 in JAMA Dermatology.
In a single-center randomized clinical trial, Hao Ou-Yang, Ph.D., from Johnson & Johnson Consumer Inc. in Skillman, N.J., and colleagues measured sunburn protection offered by a standard beach umbrella versus that provided by sunscreen with a high sun protection factor. Eighty-one participants with Fitzpatrick skin types I, II, and III were randomized to use only a beach umbrella or only sunscreen with a sun protection factor of 100. Participants remained at a sunny beach for three and a half hours around midday.
The researchers found that, compared with the sunscreen group, the umbrella group showed a statistically significant increase in clinical sunburn scores compared with baseline and had higher post-exposure global scores (0.75 versus 0.05; P < 0.001). There were 142 and 17 sunburn incidences in the umbrella and sunscreen groups, respectively. Erythema in one or more sites was seen in 78 and 25 percent of participants in the umbrella and sunscreen groups, respectively (P < 0.001). Neither umbrella nor sunscreen alone was able to completely prevent sunburn.
"It is important to educate the public that combining multiple sun protection measures may be needed to achieve optimal protection," the authors write.
Several authors disclosed financial ties to Johnson & Johnson, which partially funded the study and manufactures the sunscreen used in the study.
Physician's Briefing