July 21, 2020
Parents Make Some Common Sunscreen Mistakes
Some parents do not use high enough SPF and do not reapply frequently enough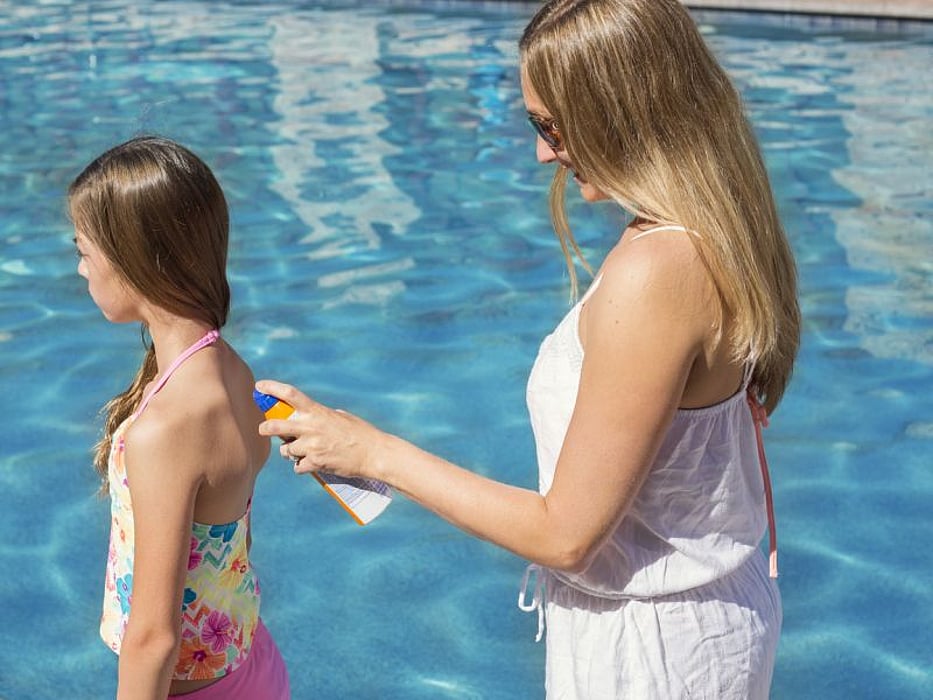 TUESDAY, July 21, 2020 (HealthDay News) -- Some parents may not be adequately protecting their children from the sun, according to a new C.S. Mott Children's Hospital national poll from the University of Michigan in Ann Arbor.
Mott Poll codirectors Sarah J. Clark, M.P.H., and Gary L. Freed, M.D., M.P.H., and colleagues surveyed 1,120 adults who were parents of at least one child (age 5 to 12 years) living in their household.
The researchers found that nine in 10 parents say it is very important to use sunscreen to prevent sunburn and skin cancer, while half say it is very important to prevent premature aging and wrinkles. A third of parents (34 percent) choose a minimum sun protection factor (SPF) of 30 for their child, while nearly half choose a higher SPF (27 percent use SPF 45 and 20 percent use SPF ≥60). Whether or not it provides adequate protection (82 percent), their child's complexion (54 percent), and recommendation from the child's health care provider (45 percent) are very important factors for parents deciding on SPF rating. One in three parents do not reapply sunscreen on their child on a cloudy day.
"The majority of parents understand the importance of using sunscreen, but they may not always use a high enough SPF or reapply as often as they should to protect their children's skin," Freed said in a statement.
Physician's Briefing