December 31, 2019
Study Shows Link Between Atopic Dermatitis and Vitiligo
Subgroup analyses show significant associations between adult, childhood AD and vitiligo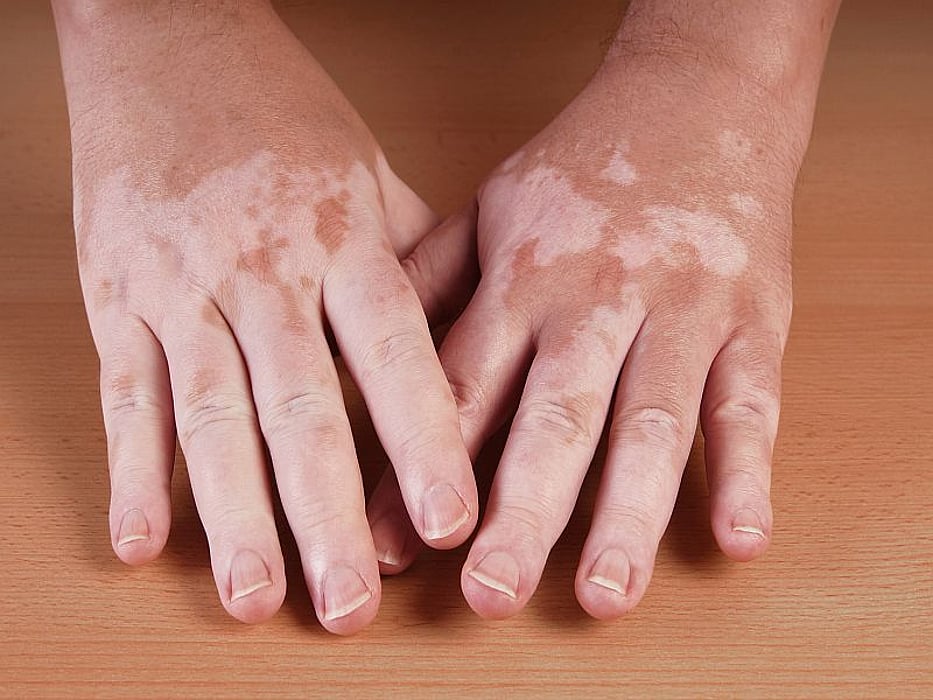 TUESDAY, Dec. 31, 2019 (HealthDay News) -- Atopic dermatitis (AD) is associated with vitiligo, according to a review and meta-analysis published online Dec. 24 in the Journal of Cosmetic Dermatology.
Prakash Acharya, M.B.B.S., M.D., and Mahesh Mathur, M.D., from the College of Medical Sciences in Bharatpur, India, conducted a meta-analysis of observational studies to compare the prevalence and risk of vitiligo in patients with AD. Data were included from seven studies with 1,540,688 unique AD patients.
In random-effects meta-analysis of case-control and cross-sectional studies, the researchers found that AD was significantly associated with vitiligo (odds ratio, 3.21). Significant associations were seen for both adult and childhood AD with vitiligo (odds ratios, 4.46 and 2.83, respectively) in subgroup analyses. An increased risk of vitiligo was seen in patients with AD on pooling of the results of two cohort studies (risk ratio, 1.64).
"This knowledge could be important for early detection of the affected group so that timely management can be initiated and psychosocial impacts associated with these conditions can be properly addressed," the authors write. "Furthermore, future studies should focus on identifying the common mechanisms involved in these conditions to develop proper therapeutic approaches."
Abstract/Full Text (subscription or payment may be required)
Physician's Briefing