April 22, 2014
Obstructive Sleep Apnea Linked to Osteoporosis
Risk of osteoporosis 2.74-fold higher even after adjustment for multiple confounding variables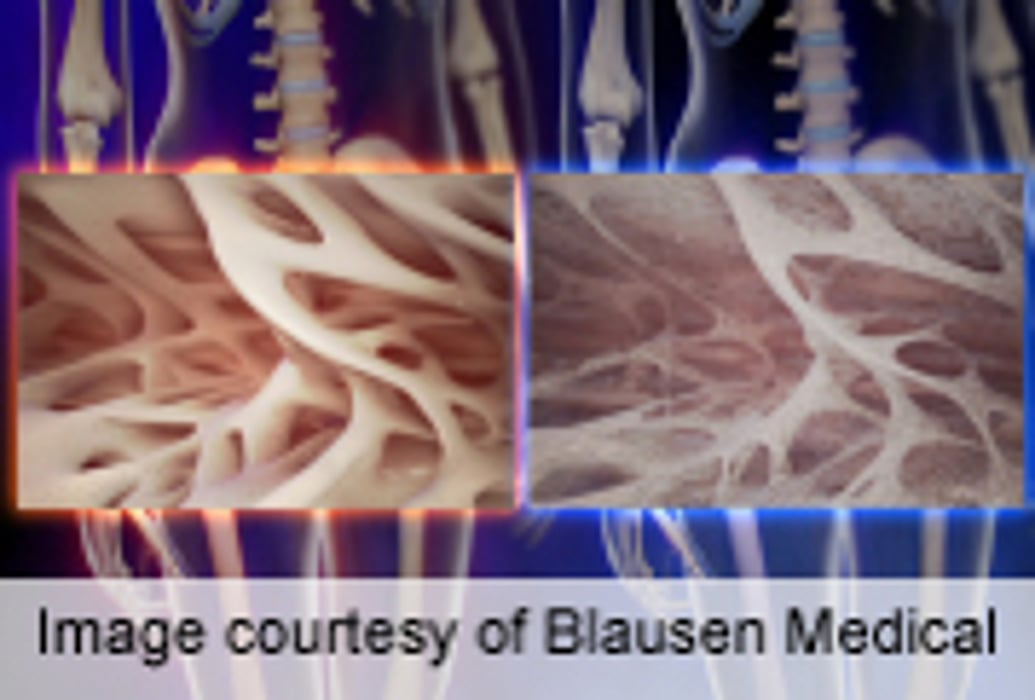 TUESDAY, April 22, 2014 (HealthDay News) -- Obstructive sleep apnea (OSA) is associated with an increased risk of osteoporosis, according to a study published online April 15 in the Journal of Clinical Endocrinology & Metabolism.
Yu-Li Chen, from the Chia Nan University of Pharmacy and Science in Tainan, Taiwan, and colleagues examined the potential correlation between osteoporosis and OSA using data from a random sample of one million individuals from Taiwan's National Health Insurance database. Data were compared from 1,377 patients with newly diagnosed OSA from 2000 to 2008 and a matched cohort of 20,655 patients without OSA. Patients were followed during a six year period.
The researchers found that the incidence rates of osteoporosis were 2.52 per 1,000 person-years in the OSA cohort and 1.00 per 1,000 person-years in the comparison group. After adjustment for age, gender, diabetes, hypertension, coronary artery disease, obesity, stroke, hyperlipidemia, chronic kidney disease, gout, monthly income, and geographic location, the risk of osteoporosis was 2.74-fold higher for patients with OSA versus those without (P < 0.05). The risk of osteoporosis was higher for older patients and female patients than for their younger and male peers, in subgroup analysis. The cumulative incidence rates of osteoporosis were significantly higher for patients with OSA versus the comparison group (P < 0.0001).
"Physicians treating patients with OSA should be mindful of this association," the authors write. "Further study is needed to evaluate the possible underlying mechanisms between these two conditions."
Abstract
Full Text (subscription or payment may be required)
Physician's Briefing