April 24, 2020
COVID-19 Outcomes Worse With Diabetes, Hyperglycemia
Length of stay longer, mortality higher for those with diabetes and/or acutely uncontrolled hyperglycemia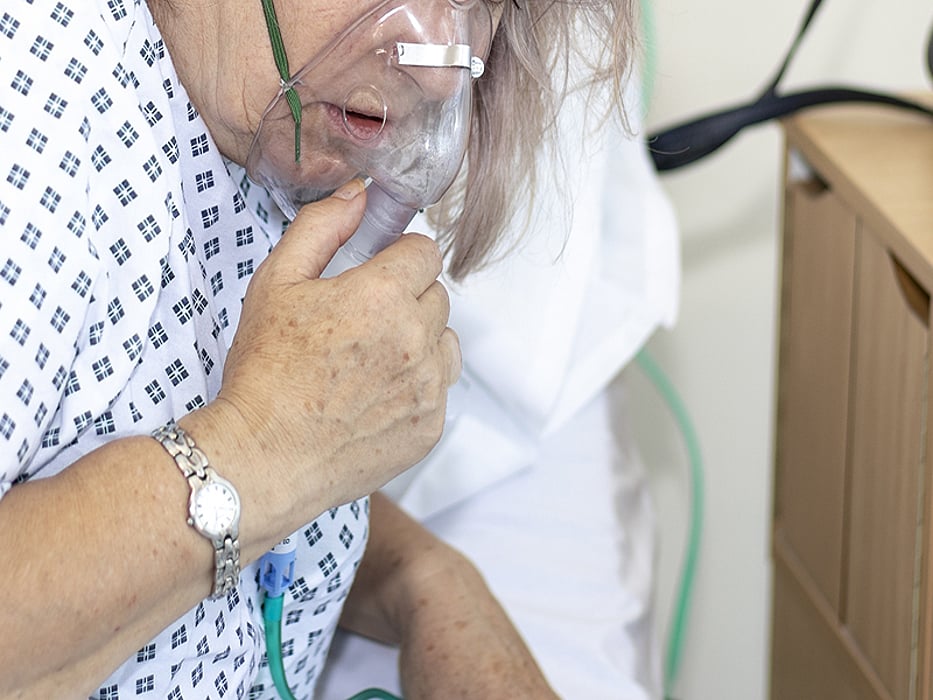 FRIDAY, April 24, 2020 (HealthDay News) -- Diabetes and/or uncontrolled hyperglycemia occur frequently among hospitalized patients with COVID-19 and are associated with worse outcomes, according to a study accepted for publication in the Journal of Diabetes Science and Technology.
Bruce Bode, M.D., from Atlanta Diabetes Associates, and colleagues conducted a retrospective observational study of adults with laboratory-confirmed COVID-19 to examine glycemic and clinical outcomes in those with and without diabetes and/or acutely uncontrolled hyperglycemia hospitalized from March 1 to April 6, 2020. Data were included for 1,122 patients in 88 U.S. hospitals.
The researchers found that 451 patients with diabetes and/or uncontrolled hyperglycemia spent 37.8 percent of patient days with a mean blood glucose above 180 mg/dL. The mortality rate was 28.8 and 6.2 percent in 184 patients with diabetes and/or uncontrolled hyperglycemia and in 386 patients without diabetes or hyperglycemia, respectively. Of the 184 patients with diabetes and/or hyperglycemia who died or were discharged, 41.7 and 14.8 percent of the 96 patients with uncontrolled hyperglycemia and the 88 patients with diabetes died, respectively. Of the 493 discharged survivors, the median length of stay was longer for those with diabetes and/or uncontrolled hyperglycemia than the comparison group (5.7 versus 4.3 days).
"In our view, in the absence of evidence to the contrary, clinicians should interpret COVID-19-associated hyperglycemia as a potential indicator of pancreatic islet cell injury and a risk for poor outcome," the authors write.
Several authors disclosed financial ties to pharmaceutical and medical device companies, including Glytec.
Physician's Briefing