April 5, 2017
ENDO: Rx Intervention Restores Normal Ovulation in PCOS
Low-dose combo of spironolactone-pioglitazone-metformin linked to 2.5-fold higher ovulation rate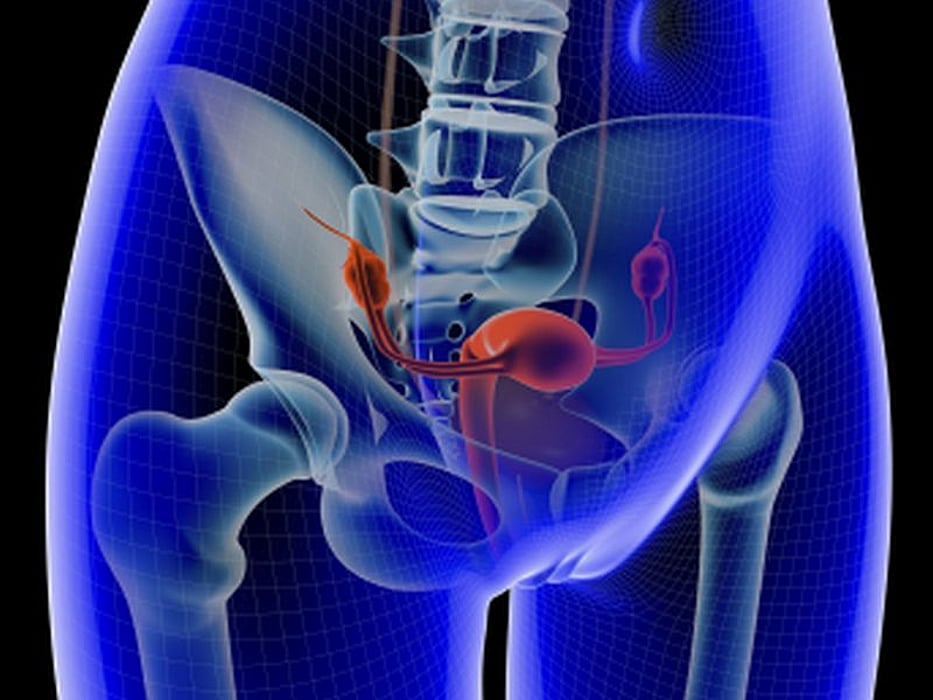 WEDNESDAY, April 5, 2017 (HealthDay News) -- For adolescent girls with polycystic ovary syndrome (PCOS), a low-dose combination of spironolactone-pioglitazone-metformin (SPIOMET) that targets a reduction of ectopic fat is more effective than an oral contraceptive (OC) for normalizing ovulation rates, according to a study presented at the annual meeting of The Endocrine Society, held from April 1 to 4 in Orlando, Fla.
Lourdes Ibáñez, M.D., Ph.D., from the University of Barcelona in Spain, and colleagues compared ovulation rates after OC treatment versus SPIOMET in an open-label study. Thirty-six girls (mean age, 16 years) with hirsutism and oligomenorrhea were randomized to either OC or SPIOMET (12 months on treatment, then 12 months off).
The researchers found that compared with OC, SPIOMET was followed by a 2.5-fold higher ovulation rate and by a six-fold higher prevalence of normovulation. The risk of oligo-anovulation was 65 percent lower after SPIOMET versus OC. Higher ovulation rates after treatment were associated with more on-treatment loss of hepatic fat. SPIOMET correlated with slower on-treatment normalization of hyperandrogenemia and post-treatment return toward hyperandrogenemia. There was normalization of visceral fat and insulinemia only with SPIOMET. Both treatment groups had stable on- and post-treatment body weight, lean mass, and abdominal subcutaneous fat mass.
"If SPIOMET -- the low-dose combination of an anti-androgen plus two insulin-sensitizers -- can restore ovulation rates after reducing ectopic fat, later subfertility can potentially be prevented in many women who nowadays depend on expensive and time-consuming fertility techniques to conceive," Ibáñez said in a statement.
Physician's Briefing