October 21, 2014
High-Dose Resveratrol Aids Bone Mineral Density
Findings in trial of obese men with metabolic syndrome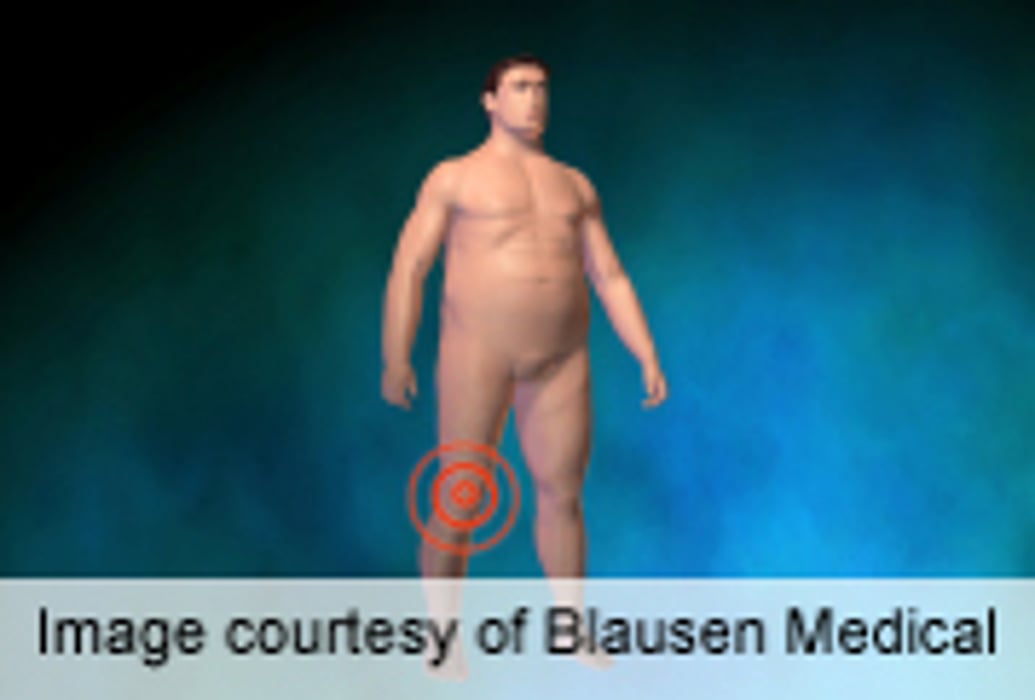 TUESDAY, Oct. 21, 2014 (HealthDay News) -- High-dose supplementation with resveratrol (RSV) improves bone mineral density in obese men with metabolic syndrome, according to a study published online Oct. 16 in the Journal of Clinical Endocrinology & Metabolism.
Marie Juul Ørnstrup, M.D., from the Aarhus University Hospital in Denmark, and colleagues evaluated the effects of RSV treatment on bone mineral density in men with metabolic syndrome (74 participants; mean age, 49.3 years; mean body mass index, 33.7 kg/m²). Participants were randomized to receive oral treatment with 500 mg transresveratrol (RSVhigh), 75 mg transresveratrol (RSVlow), or placebo daily for 16 weeks.
The researchers found that bone alkaline phosphatase (BAP) increased dose dependently with RSV (P < 0.001), resulting in a significantly greater increase in BAP in the RSVhigh group versus placebo at all time-points (week four, eight, and 16; all P < 0.001). There was also a dose-dependent increase in lumbar spine trabecular volumetric bone mineral density with RSV (P = 0.036), with a significant increase in the RSVhigh group versus placebo (P = 0.043). Changes in bone density at the hip were not observed.
"In just four months on high-dose resveratrol, we saw significant improvements in bone mineral density at the spine and elevated levels of the bone formation marker BAP," Ørnstrup said in a statement. "These are encouraging results. Additional research is needed to assess whether these bone protective effects occur in populations at risk of osteoporosis during the course of long-term treatment."
Physician's Briefing