May 15, 2012
Screening for Retinopathy Every Two Years Deemed Safe
No increased risk of vision loss for patients with type 2 diabetes without diabetic retinopathy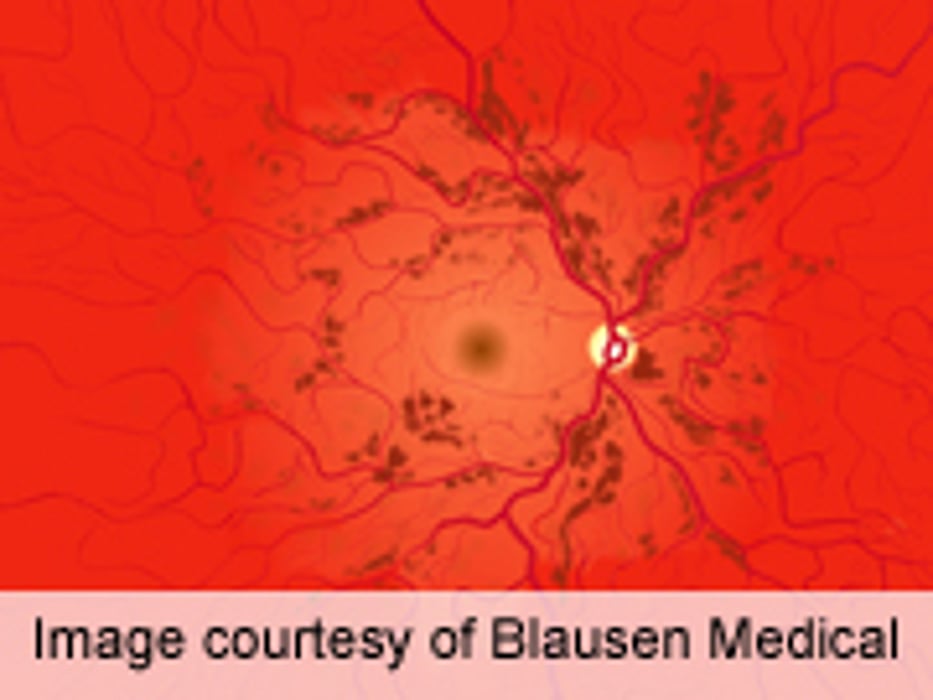 TUESDAY, May 15 (HealthDay News) -- For patients with type 2 diabetes without evidence of retinopathy, increasing the screening interval to every two years yields no increased risk of retinopathy-mediated vision loss and reduces screening costs, according to a study published online May 7 in Diabetes Care.
Daniel Chalk, Ph.D., of the University of Exeter in the United Kingdom, and colleagues developed a model to simulate the progression of retinopathy in patients with type 2 diabetes to predict the potential rates of retinopathy-mediated vision loss which would accompany increasing the interval between retinal screening to two years. Fifteen-year forecasts were generated to assess the differences between the proposed and current screening policies.
Using the simulation model, the researchers predicted that increasing the screening interval for patients with type 2 diabetes with no evidence of retinopathy would not increase the risk of vision loss. The proposed two-year screening interval could reduce costs by approximately 25 percent.
"The predictions generated by the model certainly present an appealing argument for extending the screening interval for diabetic retinopathy in a subset of type 2 diabetes patients," the authors write. "Our predictions also support the findings of other studies that have found longer screening intervals for diabetic retinopathy to be cost-effective."
Abstract
Full Text (subscription or payment may be required)
Physician's Briefing