April 22, 2014
Lipid Genes Have Pleiotropic Impact on Glucose-Linked Traits
Genetic risk score associated with dyslipidemia linked to lower FPG, HbA1c, insulin resistance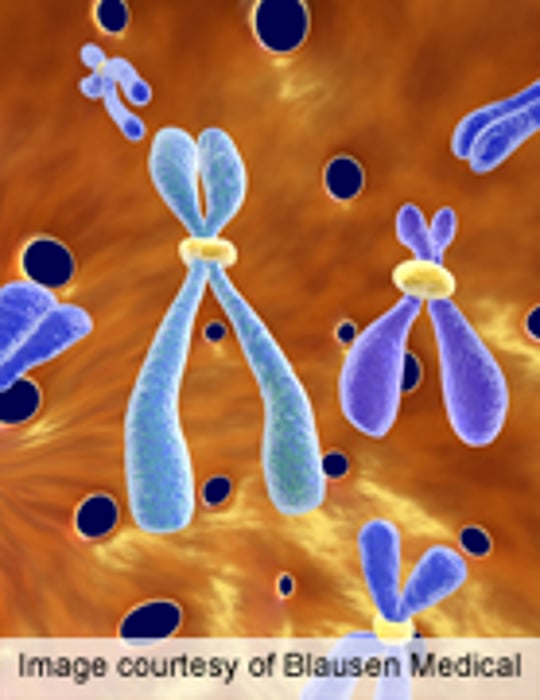 TUESDAY, April 22, 2014 (HealthDay News) -- Genetic predisposition to dyslipidemia has a pleiotropic lowering effect on glucose-related traits, according to a study published online April 10 in Diabetes.
Noting that 95 loci have been identified that explain a considerable proportion of the variance in blood lipids, Naishi Li, from the University Medical Center Groningen in the Netherlands, and colleagues examined their effects on glucose-related traits. The collective and individual correlations with fasting plasma glucose (FPG), glycated hemoglobin (HbA1c), and insulin resistance were examined in two independent cohorts: 10,995 individuals from LifeLines and 2,438 from the Prevention of REnal and Vascular ENd stage Disease (PREVEND) study.
The researchers found that genetic predisposition to dyslipidemia had a pleiotropic lowering effect on glucose-related traits. After adjustment for blood lipid levels, the genetic risk score associated with higher triglyceride levels correlated with significantly lower levels of FPG in both cohorts, with HbA1c in Lifelines, and with insulin resistance in PREVEND. Fifteen lipid loci had pleotropic correlations with glucose-related traits (P < 0.01). Eight of these single nucleotide polymorphisms had opposite allelic directions of effect on dyslipidemia and glucose levels.
"Our findings suggest a complex genetic regulation and metabolic interplay between lipids and glucose," the authors write.
Abstract
Full Text (subscription or payment may be required)
Physician's Briefing