February 27, 2014
Mutations in Catalytic Subunit of PKA ID'd in Cushing's Syndrome
Genomic alterations in PRKACA identified in hyperplasia, adrenal adenomas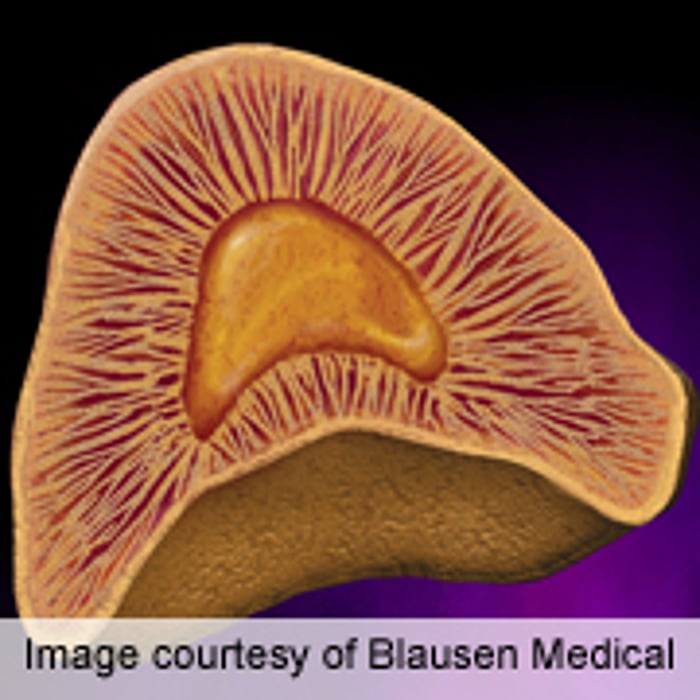 THURSDAY, Feb. 27, 2014 (HealthDay News) -- Somatic mutations in the gene encoding the catalytic subunit of cyclic AMP-dependent protein kinase (protein kinase A [PKA]), PRKACA, have been identified in patients with hyperplasias and adenomas of the adrenal cortex leading to corticotropin-independent Cushing's syndrome, according to a study published online Feb. 26 in the New England Journal of Medicine.
Felix Beuschlein, M.D., from the Ludwig-Maximilians-Universität München in Germany, and colleagues examined the molecular pathogenesis of cortisol-producing adrenal adenomas. Exome sequencing of tumor-tissue specimens from 10 patients with cortisol-producing adrenal adenomas was performed, and recurrent mutations in candidate genes were evaluated in an additional 171 patients. In addition, genome-wide copy-number analysis was performed in 35 patients with cortisol-secreting bilateral adrenal hyperplasias.
On exome sequencing, the researchers identified somatic mutations in PRKACA in eight of 10 adenomas. PRKACA somatic mutations were identified in 37 percent of unilateral adenomas from patients with overt Cushing's syndrome, and were not seen in 40 patients with subclinical hypercortisolism or in 82 patients with other adrenal tumors. Of the 35 patients with cortisol-producing hyperplasias, a germline copy-number gain of the genomic region that includes PRKACA was carried by five (including two first-degree relatives). In vitro studies showed increased basal PKA activity.
"Genetic alterations of the catalytic subunit of PKA were found to be associated with human disease," the authors write.
Physician's Briefing