November 16, 2012
Hearing Impairment More Prevalent in Diabetes
Meta-analysis shows two-fold higher prevalence of hearing impairment in diabetes patients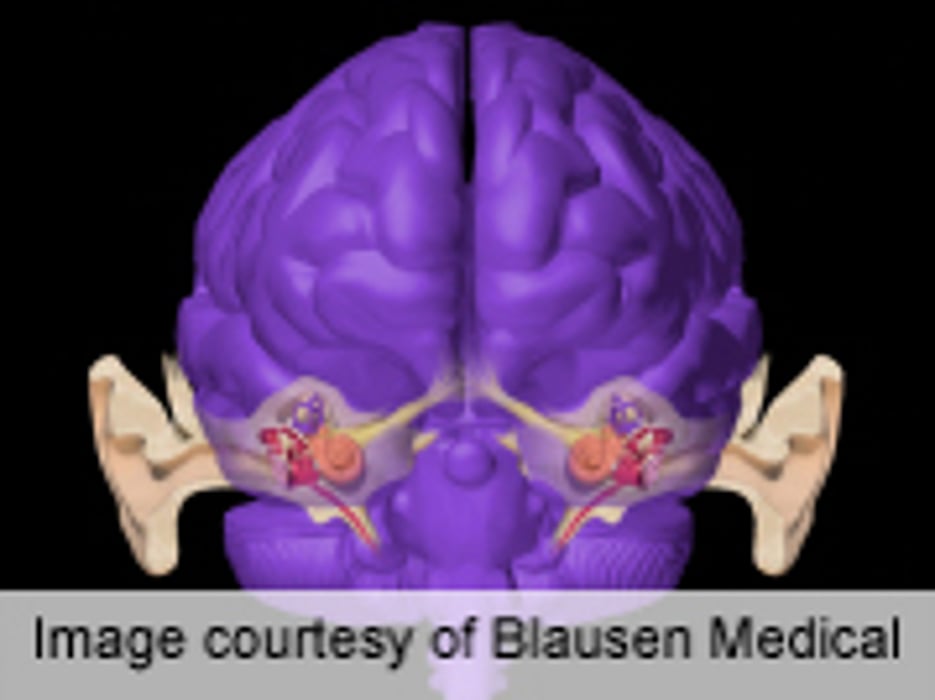 FRIDAY, Nov. 16 (HealthDay News) -- Hearing impairment is approximately twice as prevalent in people with diabetes compared with individuals who do not have diabetes, according to research published online Nov. 12 in the Journal of Clinical Endocrinology & Metabolism.
Chika Horikawa, M.D., of the Niigata University in Japan, and colleagues conducted a meta-analysis of 13 studies involving 20,194 participants and 7,377 cases to compare the prevalence of hearing impairment between patients with and without diabetes.
The researchers found that individuals with diabetes were 2.15-fold more likely to exhibit hearing impairment compared with participants without diabetes. The risk of hearing impairment was even higher in people 60 years of age or younger, at 2.61-fold, than in those over the age of 60 (1.58-fold). These associations remained significant even after adjusting for patient age, gender, or excluding those with chronic noise exposure.
"The association of hearing impairment with diabetes is controversial but it is believed that, over time, high blood glucose levels can damage vessels in the stria vascularis and nerves, diminishing the ability to hear," Horikawa said in a statement. "In our study we found that persons with diabetes had more than two times higher prevalence of hearing impairment than those without diabetes."
Abstract
Full Text (subscription or payment may be required)
Physician's Briefing