February 27, 2013
Artificial Pancreas Provides Tight Glucose Control in Youth
Findings among kids with diabetes at a residential camp, outside of a controlled medical environment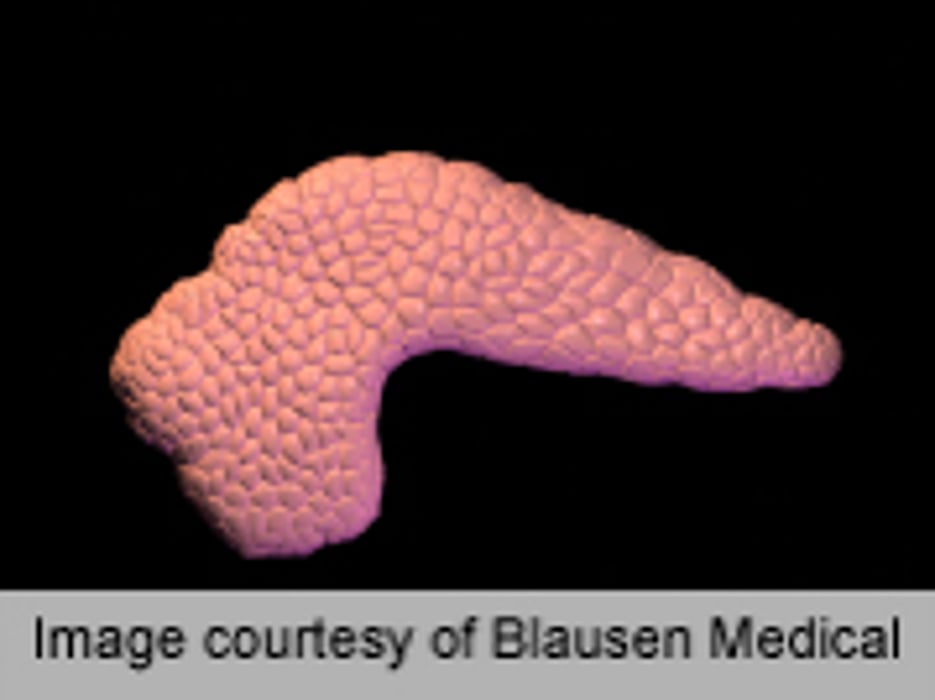 WEDNESDAY, Feb. 27 (HealthDay News) -- The use of an artificial pancreas system yields less hypoglycemia and tighter control of nocturnal glucose levels in children, compared to a sensor-augmented pump system, according to a study published in the Feb. 28 issue of the New England Journal of Medicine.
Moshe Phillip, M.D., from the Schneider Children's Medical Center of Israel in Petah Tikva, and colleagues conducted a multicenter crossover trial in which 56 patients with type 1 diabetes (ages 10 to 18 years) at a residential diabetes camp were randomized to receive treatment on consecutive nights with either an artificial pancreas or a sensor-augmented insulin pump (control). The order was randomly assigned.
On nights when the artificial pancreas was used the researchers observed significantly fewer episodes of nighttime glucose levels below 63 mg/dL (seven versus 22) and significantly shorter periods when glucose levels were below 60 mg/dL. With the artificial pancreas, median values for the individual mean overnight glucose levels were 126.4 mg/dL (interquartile range, 115.7 to 139.1), compared to 140.4 mg/dL (interquartile range, 105.7 to 167.4) with the sensor-augmented pump. No serious adverse events were reported.
"Patients at a diabetes camp who were treated with an artificial-pancreas system had less nocturnal hypoglycemia and tighter glucose control than when they were treated with a sensor-augmented insulin pump," the authors write.
The study was funded in part by the medical device and pharmaceutical industries.
Physician's Briefing