May 20, 2014
DYRK1B Identified as Cause of Inherited Metabolic Syndrome
Mutation precisely cosegregates with clinical syndrome in affected family members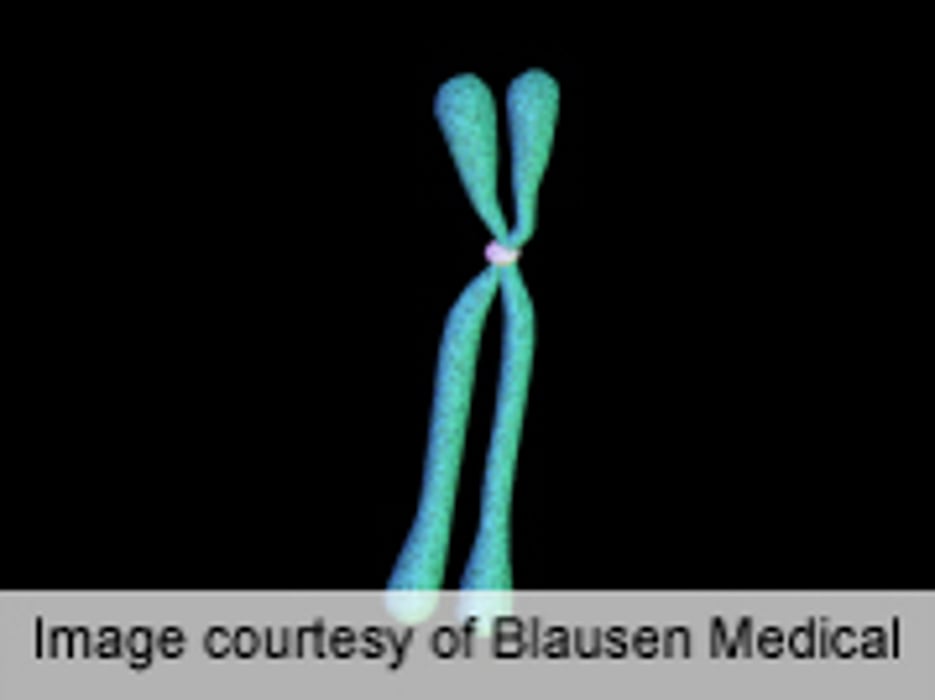 TUESDAY, May 20, 2014 (HealthDay News) -- An inherited form of metabolic syndrome seems to be caused by a mutation at position 102 in DYRK1B, according to a study published in the May 15 issue of the New England Journal of Medicine.
Ali R. Keramati, M.D., from the Yale University School of Medicine in New Haven, Conn., and colleagues used linkage analysis and whole-exome sequencing to identify the disease-causing gene in three large families. The families had coinheritance of early onset coronary artery disease, central obesity, hypertension, and diabetes.
The researchers identified a founder mutation in DYRK1B, with a cysteine to arginine substitution at position 102 in the highly conserved kinase-like domain. In all affected family members, the mutation precisely cosegregated with the clinical syndrome, while unaffected members and unrelated controls had no such mutation. The nonmutant protein encoded by DYRK1B enhanced adipogenesis via inhibition of sonic hedgehog and Wnt signaling pathways. In addition, DYRK1B enhanced gluconeogenic enzyme glucose-6-phosphatase expression. These effects were potentiated with presence of the R102C allele, which showed gain-of-function activities. In an ethnically distinct family, a second mutation, substituting proline for histidine 90 cosegregated with a similar clinical syndrome.
"These findings indicate a role for DYRK1B in adipogenesis and glucose homeostasis and associate its altered function with an inherited form of the metabolic syndrome," the authors write.
Physician's Briefing