April 9, 2018
Adult Patients With Diabetes Go to Dentist Less Often
Link between oral health and diabetes makes dental visits important to diabetes management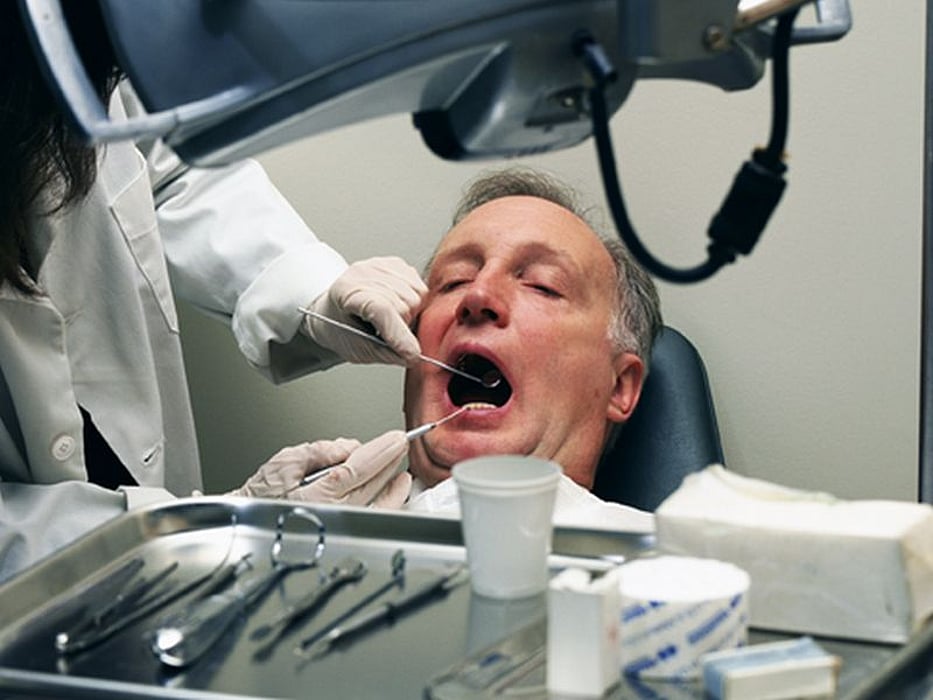 MONDAY, April 9, 2018 (HealthDay News) -- People with diabetes and prediabetes visit the dentist less often than people without diabetes, according to a study published online March 31 in the Journal of the American Dental Association.
Huabin Luo, Ph.D., from East Carolina University in Greenville, N.C., and colleagues used data from the Behavioral Risk Factor Surveillance System in order to assess trends of annual dental visits in dentate adults with diabetes, prediabetes, or no diabetes.
The researchers found that from 2004 through 2014, the proportion of annual dental visits declined from 66.1 to 61.4 percent (trend P = 0.02) in the diabetes group, from 71.9 to 66.5 percent (trend P = 0.01) in the no diabetes group, and 66.0 to 64.9 percent (trend P = 0.33) in the prediabetes group. Age, income, and health insurance status impacted the association between diabetes status and dental visits. There were no significant changes in the racial and ethnic disparity in dental visits over the study period.
"It is important for health care providers, such as primary care physicians and dental care and public health professionals, to make concerted efforts to promote oral health care in diabetes management," the authors write.
Abstract/Full Text (subscription or payment may be required)
Physician's Briefing