February 24, 2017
Periodontitis May Be Early Sign of Undiagnosed Diabetes
The dental office can be a suitable location for screening for prediabetes, researchers suggest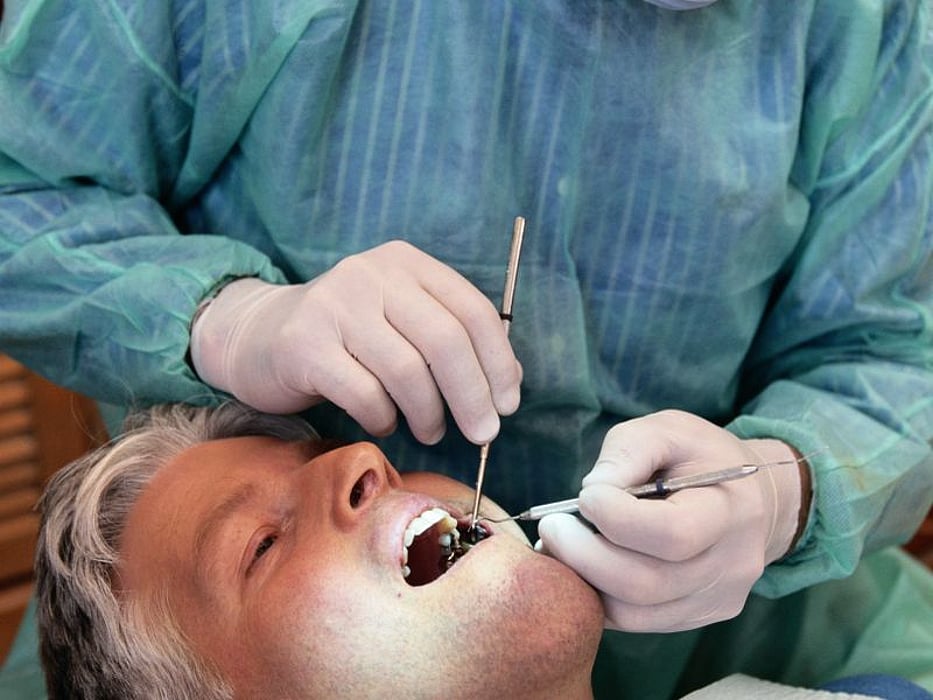 FRIDAY, Feb. 24, 2017 (HealthDay News) -- Periodontal disease may be a sign of undiagnosed type 2 diabetes, according to a study published in the January issue of BMJ Open Diabetes Research & Care.
The current study included 313 individuals from a dental clinic in Amsterdam with varying levels of periodontitis or healthy gums. One hundred twenty-six had mild-to-moderate periodontitis and 78 had severe periodontitis. The rest had healthy gums.
In people who had never been diagnosed with diabetes, the researchers found that 47 percent of the group with severe periodontitis had prediabetes, and 18.1 percent had type 2 diabetes. In the mild-to-moderate group, 46 percent were found to have prediabetes and 9.9 percent learned they had type 2 diabetes. There were even significant numbers of people in the healthy gums group who had prediabetes -- 37 percent had prediabetes and 8.5 percent had type 2 diabetes.
"The dental office, with particular focus on patients with severe periodontitis, proved to be a suitable location for screening for prediabetes; a considerable number of suspected new diabetes cases were identified," the authors write. "The early diagnosis and treatment of prediabetes help to prevent more severe complications and benefit the treatment of periodontitis."
Physician's Briefing