April 13, 2017
Diabetes Continues to Be a Significant Public Health Burden
But progress seen in cardiovascular complications, mortality among these patients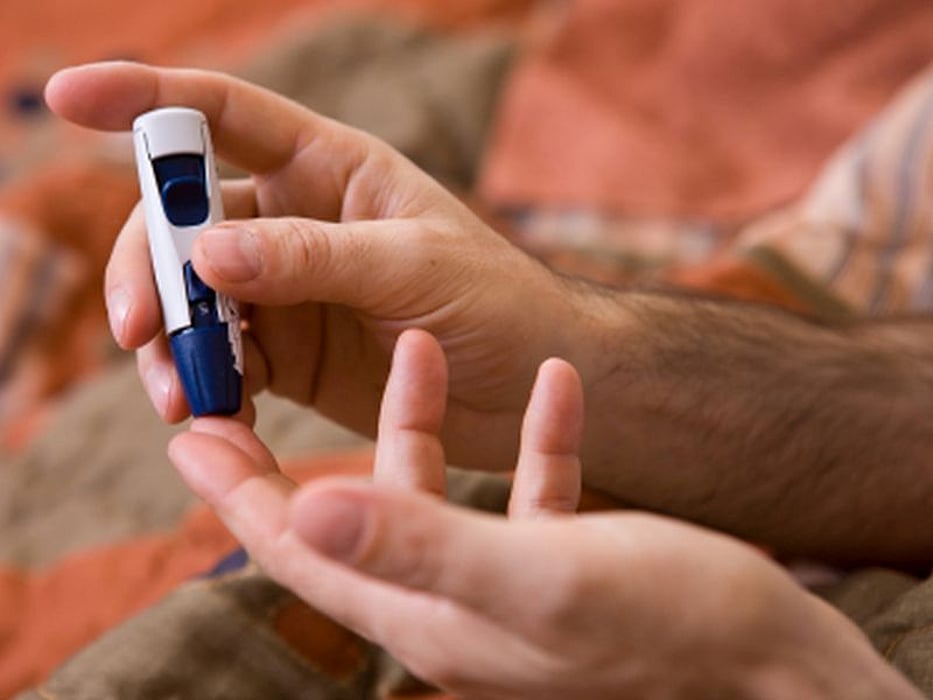 THURSDAY, April 13, 2017 (HealthDay News) -- The incidence of diabetes is increasing among young persons, although some progress is seen with mortality and incidence of cardiovascular outcomes among patients with the disease, according to research published in the April 13 issue of the New England Journal of Medicine.
One study looked at the incidence of type 1 and type 2 diabetes in U.S. children. From 2002 to 2012, the rates for both types of diabetes increased, especially among racial and ethnic minorities.
In a second study, researchers analyzed data from 36,869 patients with type 1 diabetes and 457,473 with type 2 diabetes in a Swedish National Database. The team saw roughly a 40 percent greater reduction in cardiovascular outcomes in individuals with type 1 diabetes compared to the matched controls. In patients with type 2 diabetes, there was roughly a 20 percent greater decline in cardiovascular outcomes compared to the control group. Patients with type 1 diabetes had similar reductions in the number of deaths compared to controls. Patients with type 2, however, had smaller reductions in mortality rates versus the control group.
"It is clear that we are far from controlling the negative effects of diabetes on health worldwide," write the authors of an accompanying editorial. "As the prevalence increases, we clearly need new approaches to reduce the burden of this disease on public health."
Abstract/Full Text 1 (subscription or payment may be required)
Abstract/Full Text 2 (subscription or payment may be required)
Editorial (subscription or payment may be required)
Physician's Briefing