September 7, 2012
Fructose Consumption Impairs Insulin Sensitivity
Fructose and sucrose worsen lipid profiles compared with similar amount of glucose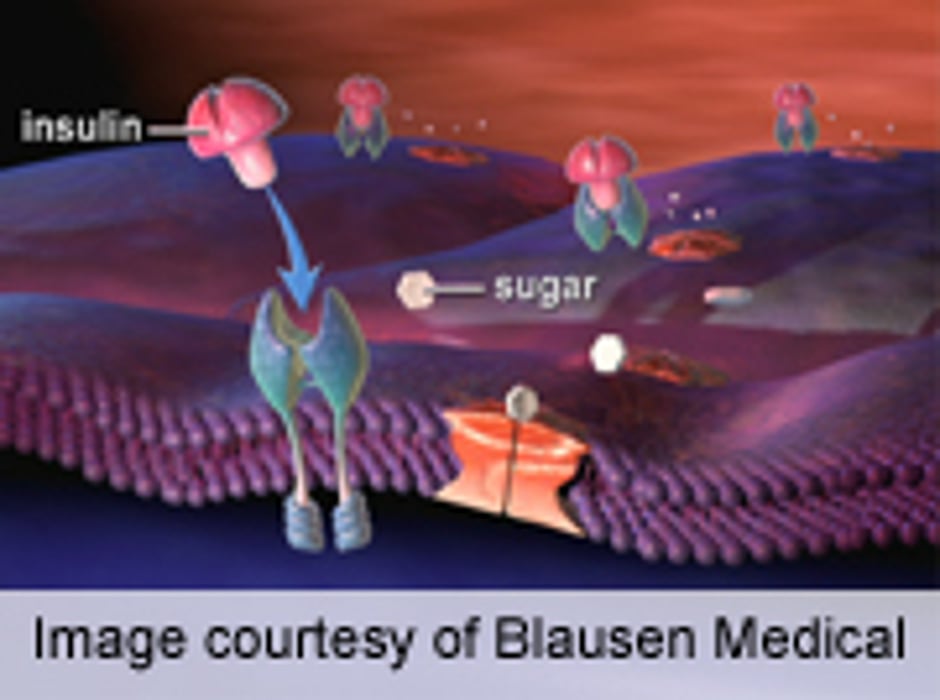 FRIDAY, Sept. 7 (HealthDay News) -- High levels of fructose can affect hepatic insulin sensitivity, while even moderate consumption of fructose and sucrose can significantly alter lipid profiles in healthy young men, according to research published online Aug. 28 in Diabetes Care.
Isabelle Aeberli, Ph.D., of University Hospital Zurich, and colleagues assessed the effect of moderate amounts of fructose and sucrose compared with glucose on glucose and lipid metabolism in a randomized, double-blind, cross-over study involving nine healthy normal-weight male volunteers. The volunteers, aged 21 to 25 years, were given four different beverages (600 mL/day) sweetened with medium or high fructose, high glucose, or high sucrose for three weeks each.
After high fructose, the researchers found that hepatic suppression of glucose production was significantly lower than after high glucose (59.4 ± 11.0 percent versus 70.3 ± 10.5 percent). Fasting glucose, insulin, and C-peptide were not affected after high fructose. Low-density lipoprotein cholesterol and total cholesterol were significantly higher after medium fructose, high fructose, and high sucrose, compared with high glucose. Free fatty acids were significantly higher after medium fructose, but not after high fructose or high sucrose, compared with high glucose.
"In conclusion, this study shows that, with regard to glucose metabolism and, specifically, hepatic insulin sensitivity, fructose, even in moderate amounts, seems to be more harmful than the same amount of glucose," the authors write. "Furthermore, all fructose-containing drinks (including sucrose) showed significant effects on the lipid profile compared with glucose."
Abstract
Full Text (subscription or payment may be required)
Physician's Briefing