September 10, 2014
Meta-Analysis: Prediabetes Linked to Increased Cancer Risk
Increased risk of cancer overall; highest risks for liver, endometrial, stomach/colorectal cancer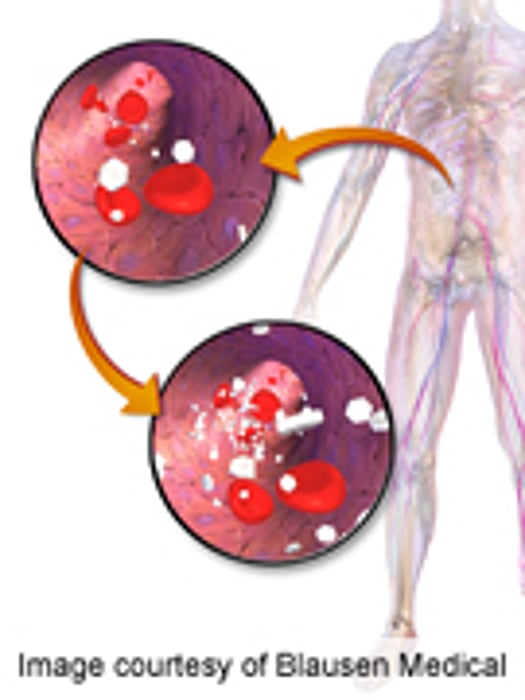 WEDNESDAY, Sept. 10, 2014 (HealthDay News) -- Prediabetes is associated with an elevated risk of cancer overall and with increased risks of site-specific cancers, including liver, endometrial, and stomach/colorectal cancer, according to a meta-analysis published online Sept. 8 in Diabetologia.
Yi Huang, from The First People's Hospital of Shunde in China, and colleagues conducted a systematic review and meta-analysis to examine the risk of cancer in association with impaired fasting glucose and impaired glucose tolerance. Sixteen prospective cohort studies were included, with data for 891,426 participants.
The researchers found that prediabetes correlated with an increased risk of cancer overall (relative risk, 1.15), with consistent results across cancer end points, age, duration of follow-up, and ethnicity. Using different definitions of prediabetes did not significantly alter the risk of cancer. Prediabetes was correlated with increased risks of stomach/colorectal, liver, pancreas, breast, and endometrial cancer but was not associated with bronchus/lung, prostate, ovary, kidney, or bladder cancer in a site-specific analysis. Significantly different risks of site-specific cancer were seen, with the highest risks for liver, endometrial, and stomach/colorectal cancer.
"These results reaffirm the importance of screening for prediabetes using the American Diabetes Association criteria, with a view to cancer prevention," the authors write. "This information is important to health professionals and those engaged in the prevention of cancer."
Physician's Briefing