June 29, 2017
Tryptophan May Be Marker for Diabetic Nephropathy
Lower level of tryptophan, especially below 44.20 µM related to rapid decline in eGFR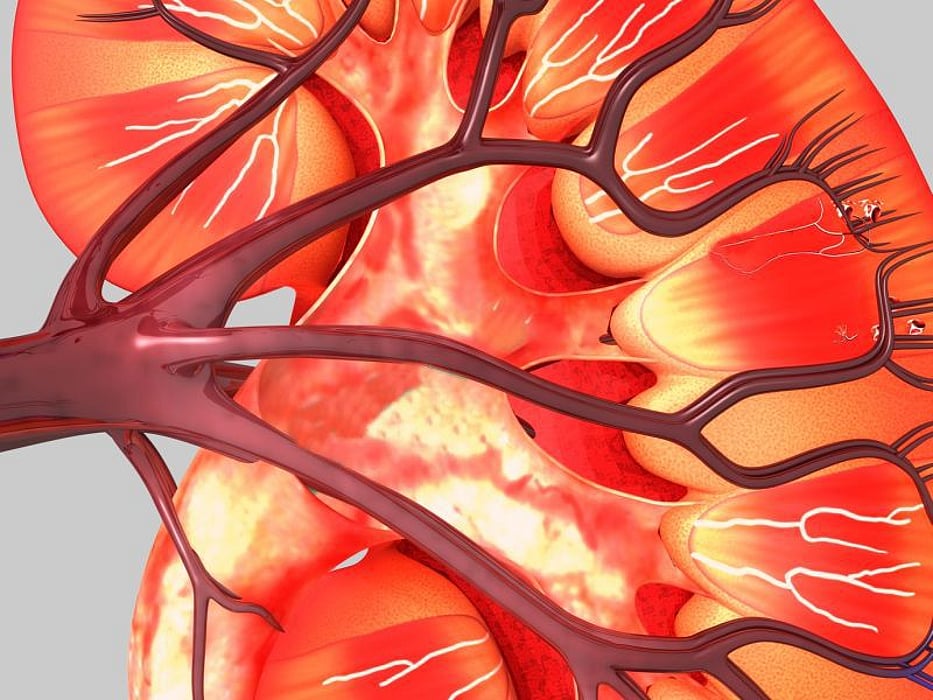 THURSDAY, June 29, 2017 (HealthDay News) -- For patients with diabetes and chronic kidney disease (CKD), a lower level of tryptophan (Trp) is associated with rapid decline in estimated glomerular filtration rate (eGFR), according to a study published online June 26 in the Journal of Diabetes Investigation.
Chien-An Chou, from Chang Gung University in Taoyuan, Taiwan, and colleagues enrolled 52 patients with diabetes at various stages of CKD. The authors measured serum levels of 175 metabolites, and selected those with significant difference in advancing CKD stages. Serial renal function change was followed for 12 months, and the outcome of renal function with each selected metabolite according to the occurrence of a rapid decline of eGFR was compared.
The researchers found that 26 metabolites were significantly associated with CKD severity. There was a significant association for Trp with the event of rapid decline in eGFR (P = 0.036). The most valuable predictive value was seen for serum concentration of Trp below 44.20 µM, with 55.6 percent sensitivity and 87 percent specificity.
"Trp may be regarded as a potential prognostic marker for diabetic nephropathy," the authors write.
Physician's Briefing