April 25, 2014
Serum Marker Predicts Cardiovascular Events in Diabetes
Elevated serum level of free light chains linked to adverse cardiovascular outcomes in type 2 diabetes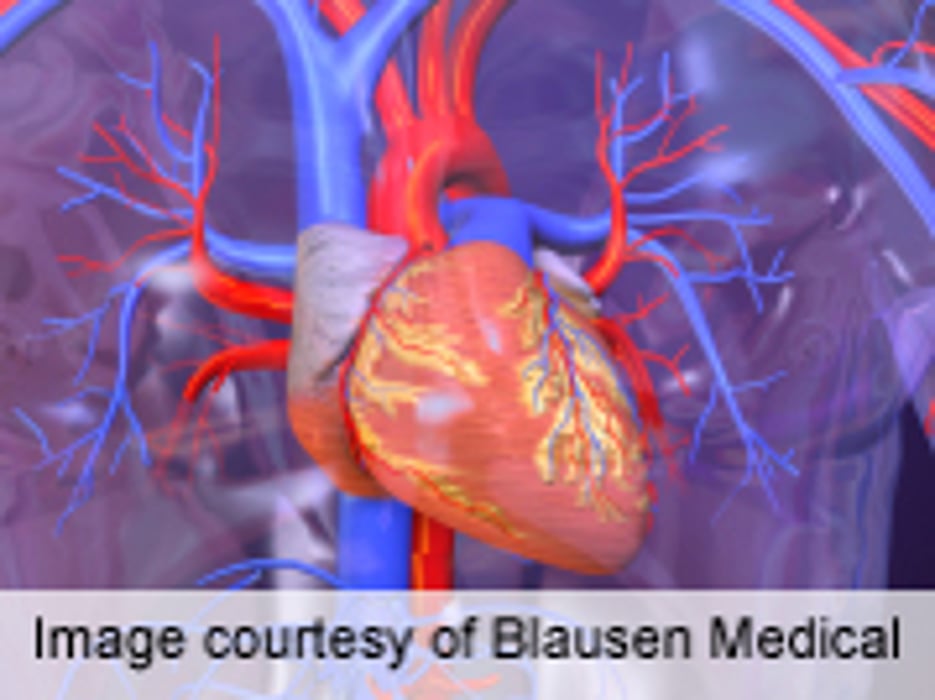 FRIDAY, April 25, 2014 (HealthDay News) -- Elevated levels of polyclonal serum immunoglobulin combined free light chains (cFLCs) may indicate adverse cardiovascular disease (CVD) outcomes in patients with type 2 diabetes, according to research published online April 17 in Diabetes Care.
Srikanth Bellary, M.B.B.S., of Aston University in Birmingham, U.K., and colleagues conducted a cohort study of 352 South Asian patients with type 2 diabetes to assess the association between cFLCs and cardiovascular disease events.
The researchers found that, among patients with type 2 diabetes who had CVD events during two years of follow-up, cFLC levels were elevated in 8 percent (50.7 versus 42.8 mg/L; P = 0.004). According to multivariable analysis, elevated cFLC level (greater than 57.2 mg/L) was associated with adverse CVD outcomes (odds ratio, 3.3; 95 percent confidence interval, 1.3 to 8.2; P = 0.012). This association remained significant after adjustment for age, albumin-to-creatinine ratio, diabetes duration, or treatment.
"cFLC elevation is a novel marker for CVD outcomes in type 2 diabetes that warrants further investigation," the authors write.
The United Kingdom Asian Diabetes Study and several study authors received funding from pharmaceutical companies.
Abstract
Full Text (subscription or payment may be required)
Physician's Briefing