March 31, 2014
ACC: Bariatric Surgery Offers Lasting Benefit in T2DM
At three years, more patients have glycated hemoglobin of 6.0 percent or less; lower meds use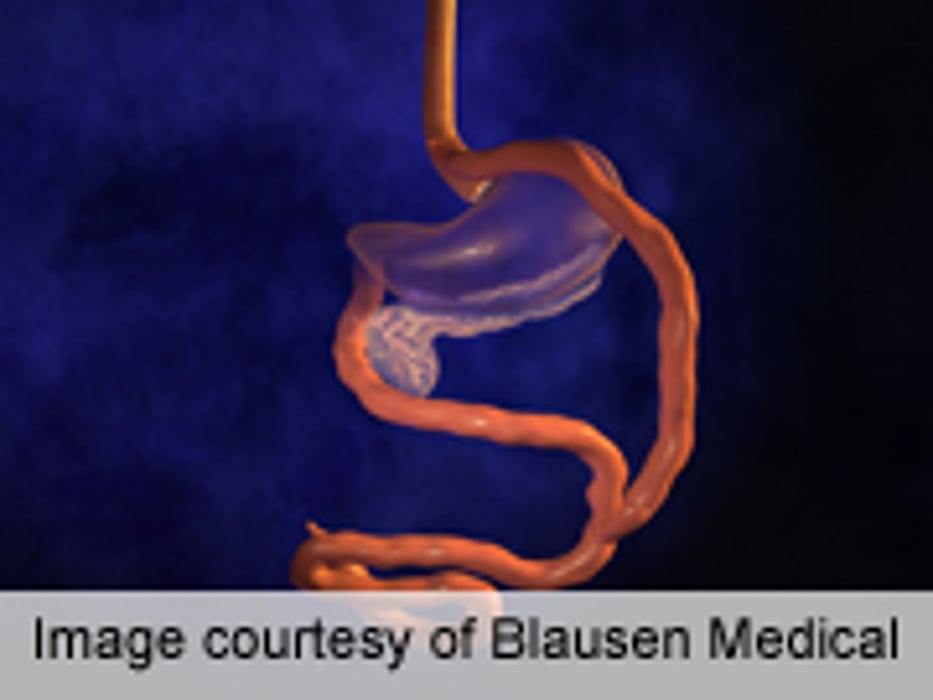 MONDAY, March 31, 2014 (HealthDay News) -- For obese patients with type 2 diabetes, long-term glycemic control is significantly better with bariatric surgery compared with medical therapy, according to a study published online March 31 in the New England Journal of Medicine. This research was published to coincide with presentation at the annual meeting of the American College of Cardiology, held from March 29 to 31 in Washington, D.C.
Philip R. Schauer, M.D., from the Cleveland Clinic, and colleagues examined three-year outcomes of bariatric surgery (Roux-en-Y gastric bypass or sleeve gastrectomy) in 150 obese patients with type 2 diabetes (mean age, 48 ± 8 years; mean baseline glycated hemoglobin level, 9.3 ± 1.5 percent).
The researchers found that, at three years, 5 percent of patients in the medical therapy group had a glycated hemoglobin level of 6.0 percent or less, compared with 38 percent in the gastric-bypass group (P < 0.001) and 24 percent in the sleeve gastrectomy group (P = 0.01). Compared with the medical-therapy group, the surgical groups had lower use of glucose-lowering medications, including insulin. The mean percentage reduction in weight from baseline was significantly higher in the gastric-bypass and sleeve-gastrectomy groups versus the medical-therapy group (24.5 ± 9.1 percent and 21.1 ± 8.9 percent, respectively, versus 4.2 ± 8.3 percent; P < 0.001 both comparisons).
"Among obese patients with uncontrolled type 2 diabetes, three years of intensive medical therapy plus bariatric surgery resulted in glycemic control in significantly more patients than did medical therapy alone," the authors write.
Physician's Briefing