November 3, 2014
Bariatric Surgery Substantially Reduces T2DM Risk in Obese
Patients found 80 percent less likely to develop type 2 diabetes mellitus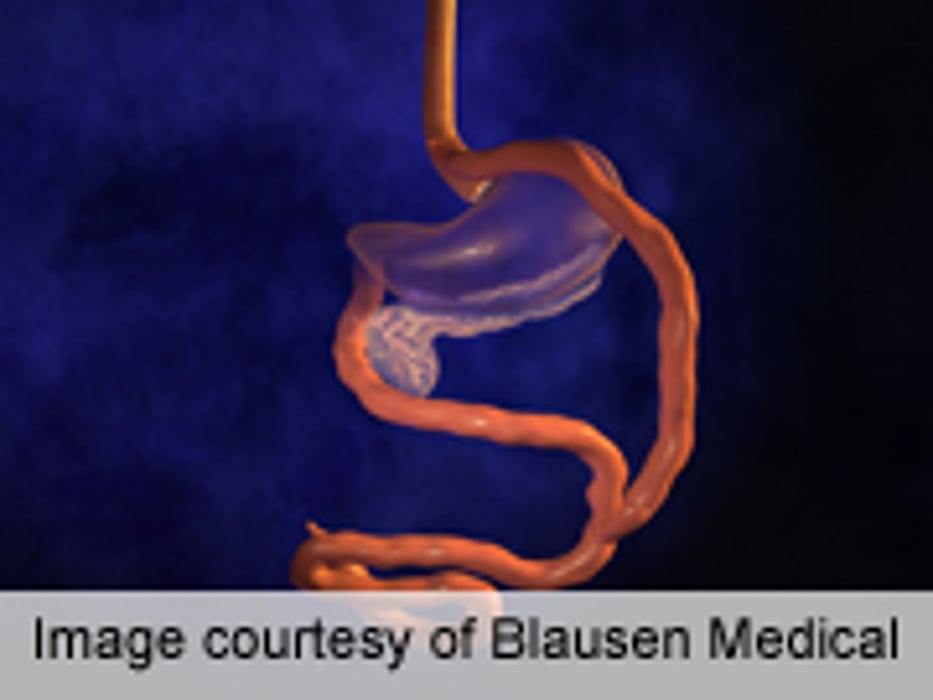 MONDAY, Nov. 3, 2014 (HealthDay News) -- Bariatric surgery in obese patients significantly lowers risk of developing type 2 diabetes, independent of other factors such as smoking, hypertension, and high cholesterol, according to a study published online Nov. 3 in The Lancet Diabetes & Endocrinology.
"Our results suggest that bariatric surgery may be a highly effective method of preventing the onset of new diabetes in men and women with severe obesity," study author Martin Gulliford, a professor of public health at King's College London, said in a journal news release. "We need to understand how weight-loss surgery can be used, together with interventions to increase physical activity and promote healthy eating, as part of an overall diabetes prevention strategy," he added.
This study included 2,167 obese adults without diabetes who underwent bariatric surgery and the same number of obese adults who did not have weight-loss surgery or other obesity treatments. The participants were followed for up to seven years (median 2.8 years). The investigators found that those who had bariatric surgery were 80 percent less likely to develop diabetes than those who did not have the surgery.
In an accompanying commentary, Jacques Himpens, M.D., of Saint Pierre University Hospital in Brussels, Belgium, pointed out that while the findings "bring us a step closer to confirming the effect of bariatric surgery on the incidence of de-novo type 2 diabetes, many questions still remain unanswered, and more evidence is needed to convince endocrinologists about the nature of this effect."
Physician's Briefing