January 14, 2014
Avocado at Lunch Cuts Hunger in Overweight Adults
Further study warranted for effects of avocado intake on weight management and insulin response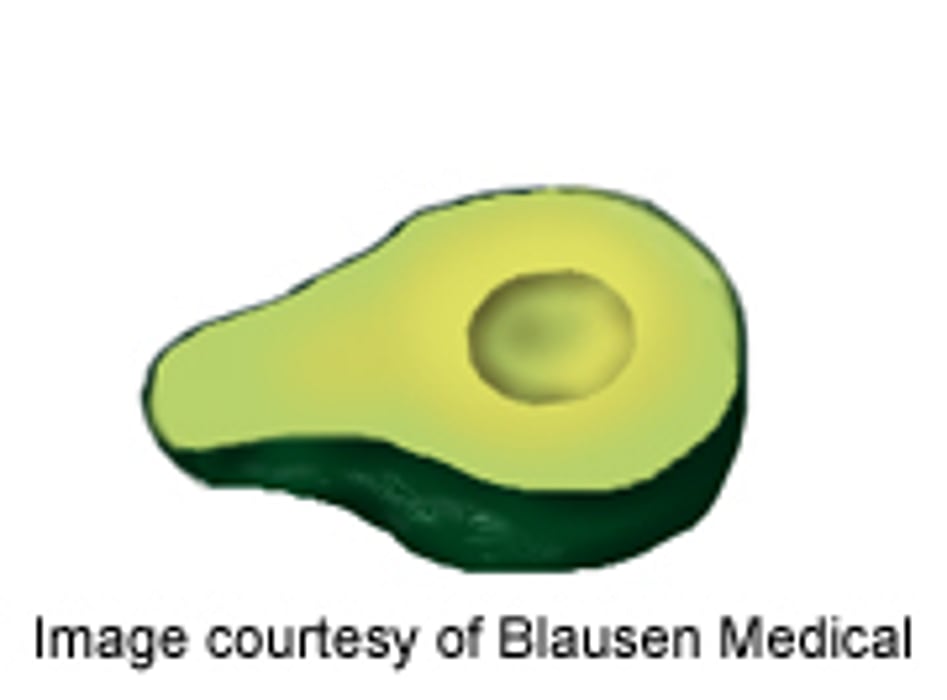 TUESDAY, Jan. 14, 2014 (HealthDay News) -- Eating a half of an avocado at lunch dampens appetite for the next several hours in overweight adults, according to research published online Nov. 27 in the Nutrition Journal.
Michelle Wien, Dr.P.H., R.D., C.D.E., of Loma Linda University in California, and colleagues conducted a randomized, crossover study in 26 overweight adults to compare the post-ingestive effects of a control (C) meal, an avocado-inclusive (AI) meal, and an avocado-added (AA) meal. The C and AI meals delivered 35 percent of the participant's daily energy needs; the AA meal provided 41 percent.
The researchers found that, based on the area under the curve (AUC) from zero to five hours and from zero to three hours, respectively, adults who consumed the AA meal, compared with the C meal, had significant changes in increased satisfaction (23 percent [P = 0.05] and 26 percent [P = 0.04]) and decreased desire to eat (28 percent [P = 0.04] and 40 percent [P = 0.01]). The AUC from 0 to 3 hours for blood insulin level was significantly higher for the C and AA meals compared with the AI meal (P = 0.04 and 0.05, respectively).
"This study showed that the addition of approximately one-half of a fresh Hass avocado to a lunch meal favorably increased satisfaction and reduced the desire to eat over a subsequent three hour and five hour period in an overweight and moderately obese adult population," the authors write.
The Hass Avocado Board funded the study.
Abstract
Full Text (subscription or payment may be required)
Physician's Briefing