January 16, 2014
J-Shaped Link for BMI and Mortality in Incident T2DM
Association J-shaped for all participants, smokers; linear for never smokers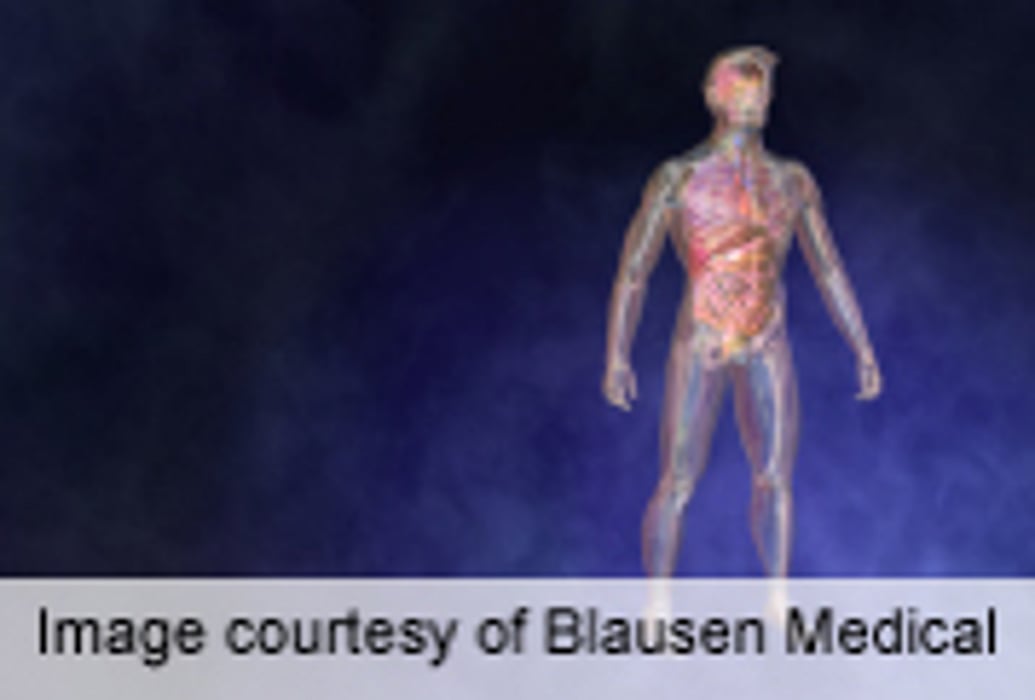 THURSDAY, Jan. 16, 2014 (HealthDay News) -- For participants with incident type 2 diabetes, there is a J-shaped association between body mass index (BMI) and mortality, with a linear relationship seen among never smokers, according to a study published in the Jan. 16 issue of the New England Journal of Medicine.
Deirdre K. Tobias, Sc.D., from the Harvard School of Public Health in Boston, and colleagues examined the correlation between BMI (calculated based on body weight shortly before diagnosis) and mortality among participants with incident diabetes from the Nurses' Health Study (8,970 participants) and Health Professionals Follow-Up Study (2,457 participants).
During a mean follow-up of 15.8 years, the researchers identified 3,083 deaths. Across BMI categories (18.5 to 22.4, 22.5 to 24.9 [reference], 25.0 to 27.4, 27.5 to 29.9, 30.0 to 34.9, and ≥35.0 kg/m²), there was a J-shaped association for all-cause mortality (hazard ratios, 1.29, 1.00, 1.12, 1.09, 1.24, and 1.33, respectively). Among participants who had never smoked, the relationship was linear (hazard ratios, 1.12, 1.00, 1.16, 1.21, 1.36, and 1.56, respectively), while among those who had ever smoked, the relationship was nonlinear (1.32, 1.00, 1.09, 1.04, 1.14, 1.21; P = 0.04 for interaction). Among participants aged younger than 65 years at the time of diagnosis, but not among those aged 65 years or older, there was a direct linear trend (P < 0.001 for interaction).
"We found no evidence of lower mortality among patients with diabetes who were overweight or obese at diagnosis, as compared with their normal-weight counterparts, or of an obesity paradox," the authors write.
Physician's Briefing