November 16, 2012
U-Shaped Link for BMI at Diagnosis With Mortality in T2DM
Both normal weight and those with BMI over 35 kg/m² have higher mortality risk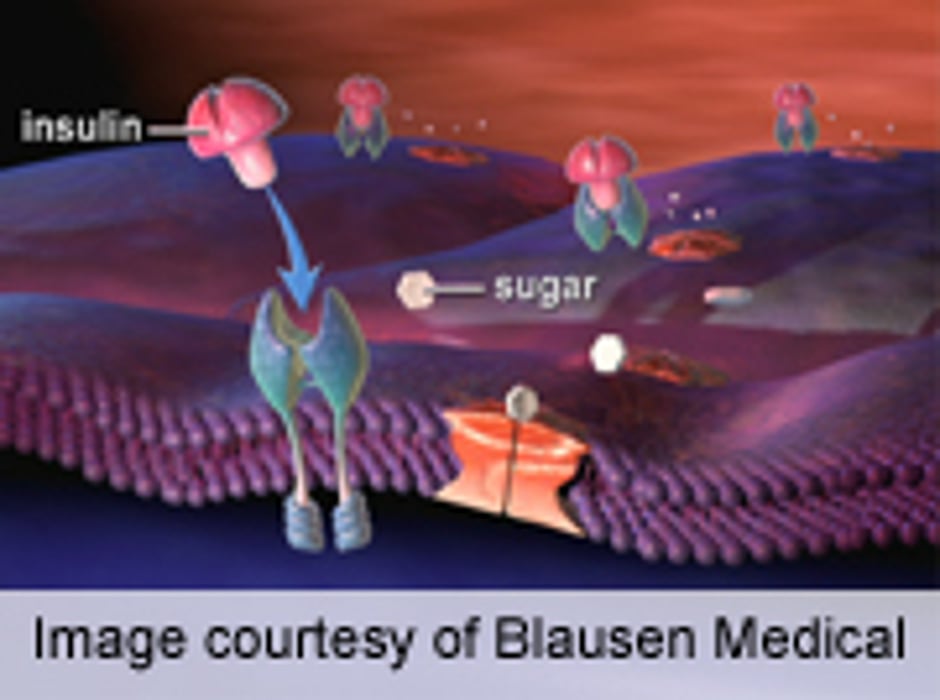 FRIDAY, Nov. 16 (HealthDay News) -- For patients with type 2 diabetes mellitus (T2DM), classification as normal weight or obese within a year of initial diabetes diagnosis correlates with significantly higher mortality, forming a U-shaped association between body mass index (BMI) and mortality, according to a study published online Nov. 8 in Diabetes Care.
Jennifer Logue, M.D., of the University of Glasgow in the United Kingdom, and colleagues used data from 106,640 patient records to describe the association between BMI recorded at the time of T2DM diagnosis and mortality.
During a mean follow-up of 4.7 years, the researchers found that the risk of death was significantly higher in patients with a BMI of 20 to <25 kg/m² and patients with a BMI ≥35 kg/m². For each 5-kg/m² increase in BMI above 30 kg/m², the risk of vascular mortality increased by 24 percent for men and 23 percent for women, but was reduced below this threshold. These results were generally similar after adjustment for glycated hemoglobin, year of diagnosis, lipid levels, blood pressure, and patient socioeconomic status.
"Further research is needed to investigate the mechanisms of obesity-related mortality risk, potential mechanisms for increased mortality at lower BMI, and also the effect of weight loss interventions on morbidity and mortality in people with T2DM with differing levels of baseline BMI," the authors write.
Abstract
Full Text (subscription or payment may be required)
Physician's Briefing