April 26, 2013
Post-Fracture Targeting Boosts Osteoporosis Management
Mail-based interventions demonstrate better cost-effectiveness than usual care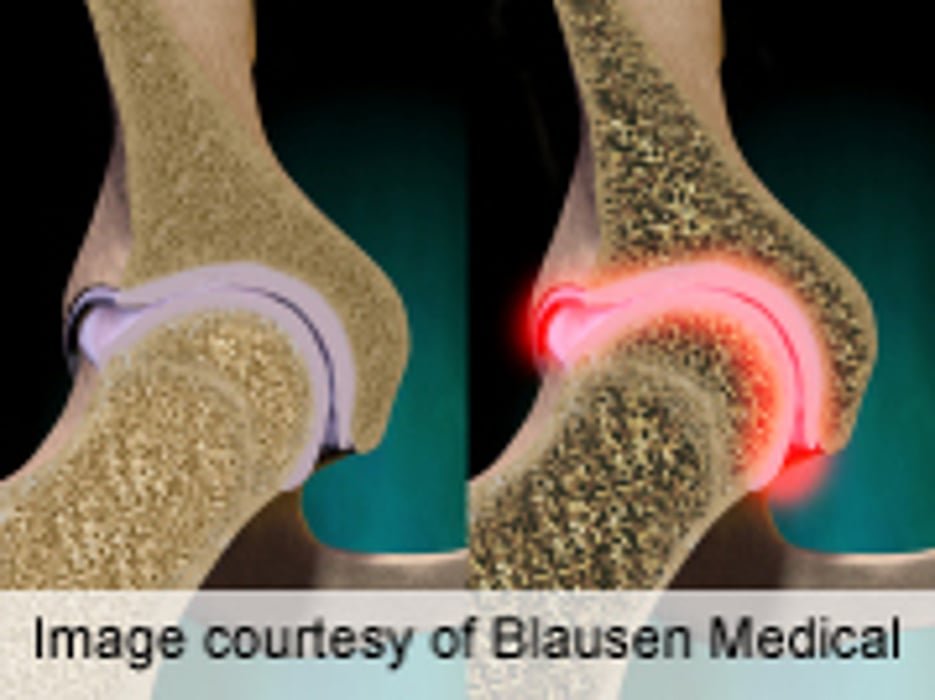 FRIDAY, April 26 (HealthDay News) -- A mail-based intervention targeting patients with recent frailty fractures and their physicians is a more cost-effective means of osteoporosis management than usual care, according to a simulation-based study published online April 17 in the Journal of Clinical Endocrinology & Metabolism.
Sumit R. Majumdar, M.D., M.P.H., from the University of Alberta in Edmonton, Canada, and colleagues developed hypothetical model simulations to assess the cost-effectiveness of interventions versus usual care for osteoporosis after a fragility fracture. Among the three scenarios were two inexpensive mail-based interventions, one directed at physicians and the other at physicians plus patients, with increased one-year osteoporosis treatment starting at 4 and 6 percent, respectively, versus usual care starts of 11 percent.
The researchers found that the physician intervention cost $7.12 per patient, while the cost was $8.45 for the physician plus patient intervention. For every 1,000 patients getting the physician intervention, there were two fewer fractures, two more quality-adjusted life-years (QALYs) gained, and $22,000 saved, compared with usual care. The simulation demonstrated that, for every 1,000 patients receiving the physician plus patient intervention, there was one fewer fracture and one more QALY gained, with $18,000 saved, compared to the physician intervention. Usual care was dominated by both interventions, which were cost-saving or highly cost-effective in 67 percent of 10,000 probabilistic simulations. The physician plus patient intervention was the most economical option even though it cost $1.33 more per patient than the physician intervention.
"Pragmatic mail-based interventions directed at patients with recent fractures and their physicians are a highly cost-effective means to improving osteoporosis management and both interventions dominated usual care," the authors write.
One author disclosed financial ties to the pharmaceutical industry.
Abstract
Full Text (subscription or payment may be required)
Physician's Briefing