April 16, 2014
Graves Disease Incidence Varies by Race
Graves disease is more common in blacks and Asian/Pacific Islanders versus whites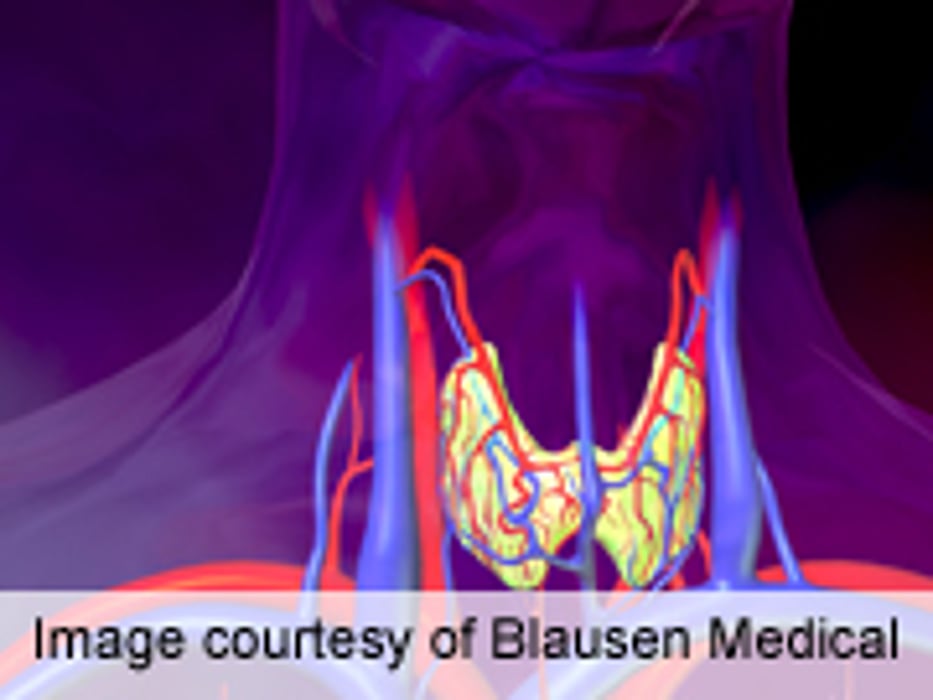 WEDNESDAY, April 16, 2014 (HealthDay News) -- Graves disease is more common in blacks and Asian/Pacific Islanders compared with whites, according to a research letter published in the April 16 issue of the Journal of the American Medical Association.
Donald S.A. McLeod, M.D., from the QIMR Berghofer Medical Research Institute in Brisbane, Australia, and colleagues utilized data from the Defense Medical Surveillance System to identify U.S. active duty military personnel (aged 20 to 54 years from Jan. 1, 1997, to Dec. 31, 2011) with a diagnosis (incidence) of either Graves disease or Hashimoto thyroiditis.
The researchers found that there were 1,378 cases of Graves disease in women and 1,388 cases in men and 758 cases of Hashimoto thyroiditis in women and 548 cases in men. The incidence rate ratio (IRR) for Graves disease was significantly elevated in black women (IRR, 1.92) and men (IRR, 2.53) and Asian/Pacific Islander women (IRR, 1.78) and men (IRR, 3.36), compared with whites. The opposite was true with Hashimoto thyroiditis incidence, which was highest in whites and lowest in black women (IRR, 0.33) and men (IRR, 0.22) and Asian/Pacific Islander women (IRR, 0.31) and men (IRR, 0.23).
"Our results are not easily attributable to the strongest known environmental risk factor, cigarette smoking," the authors write.
One author disclosed receiving royalties for serving as an editor to Up-to-Date.
Physician's Briefing