December 20, 2017
Higher TSH Levels Seen in Women With Unexplained Infertility
Thyroid-stimulating hormone, but not prolactin, higher than in those with normal fertility evaluation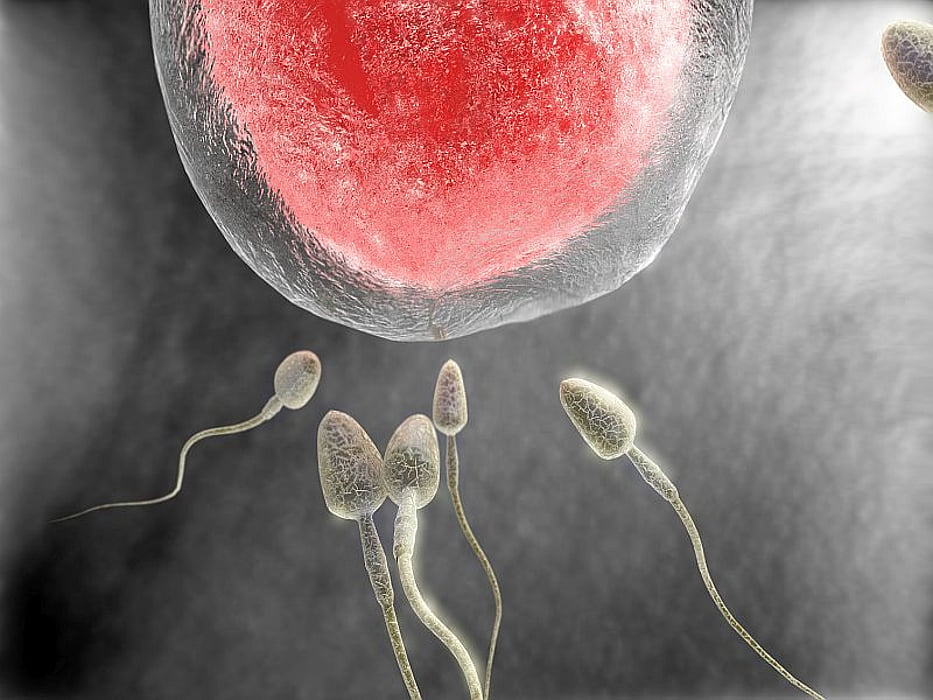 WEDNESDAY, Dec. 20, 2017 (HealthDay News) -- Women with unexplained infertility (UI) have higher thyroid-stimulating hormone (TSH) levels than women with a normal fertility evaluation, according to a study published online Dec. 19 in the Journal of Clinical Endocrinology & Metabolism.
Tahereh Orouji Jokar, M.D., from Massachusetts General Hospital in Boston, and colleagues compared TSH and prolactin levels in 187 women with UI and 52 women with a normal fertility evaluation other than an azoospermic/severely oligospermic male partner. The women were evaluated between 2000 and 2012 and had normal TSH and prolactin levels.
The researchers found that women with UI had significantly higher TSH levels than controls (UI, 1.95 mIU/L versus severe male factor, 1.66 mIU/L). Even after they controlled for age, body mass index, and smoking status, this finding remained significant. There were nearly twice as many women with a TSH level ≥2.5 mIU/L among the UI group (26.9 percent) than among the controls (13.5 percent). There was no difference in prolactin levels between the groups.
"Women with UI have higher TSH levels compared to a control population," the authors write. "Further studies are warranted to determine if treatment of high-normal TSH levels decreases time to conception in couples with UI."
Abstract/Full Text (subscription or payment may be required)
Physician's Briefing