October 3, 2014
ATA: Standard Treatment for Hypothyroidism Still Best
The drug levothyroxine remains first choice, per latest guidelines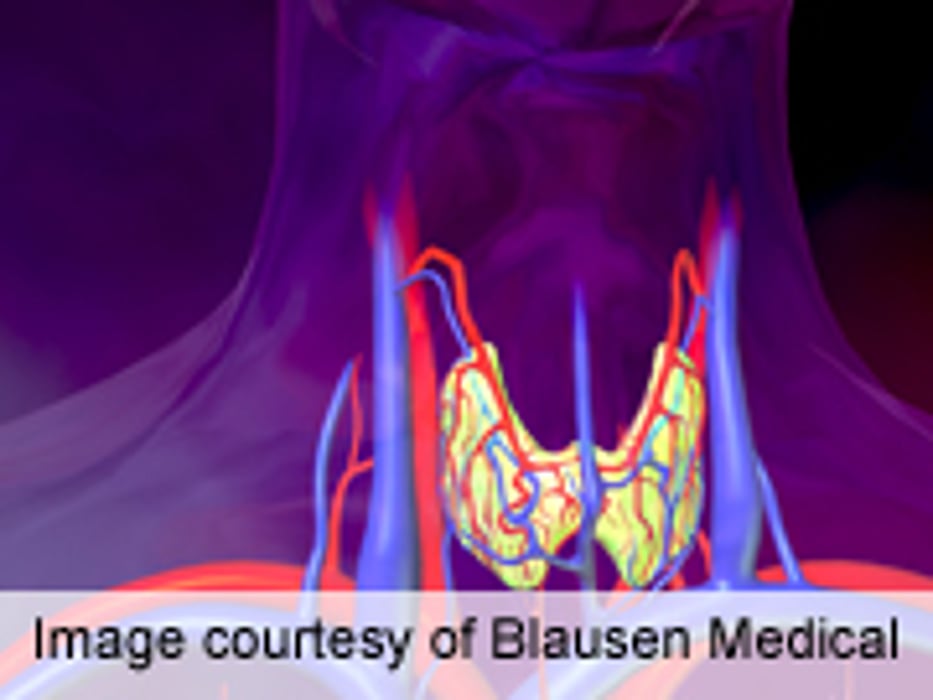 FRIDAY, Oct. 3, 2014 (HealthDay News) -- An expert panel reviewing treatments for hypothyroidism has concluded that the drug levothyroxine (L-T4) should remain the standard of care. The American Thyroid Association's updated guidelines were published online Sept. 29 in Thyroid.
A task force convened by the thyroid association reviewed available medical literature and found no evidence that other types of thyroid hormone replacements are better than L-T4, which has long been the standard of care for patients with hypothyroidism. Brand names for L-T4 include Synthroid and Levoxyl. However, while L-T4 is effective in most patients, some do not regain ideal health when taking L-T4 alone, the authors noted.
The guidelines "provide useful, up-to-date information on why to treat, including subclinical disease, who to treat, and how to treat hypothyroidism," Hossein Gharib, M.D., president of the thyroid association, said in a journal news release. "Information is evidence-based and recommendations are graded. I think they will be used extensively by all clinical endocrinologists, especially by our members," added Gharib, a professor of medicine at the Mayo Clinic College of Medicine in Rochester, Minn.
Peter Kopp, M.D., an associate professor of medicine at the Northwestern University Feinberg School of Medicine, called the guidelines "very comprehensive." They provide a "superb overview on the current evidence about treatment modalities for patients with hypothyroidism," he added in the news release. Kopp, who is editor-in-chief of Thyroid, said the guidelines also highlight gaps in current medical knowledge and indicate which topics warrant future research. One example is the need for long-term clinical trials testing combination therapies, he said.
Physician's Briefing