October 17, 2019
Artificial Pancreas Helps T1DM Patients Meet Glycemic Targets
Patients spent more time in target glycemic range with closed-loop system versus sensor-augmented insulin pump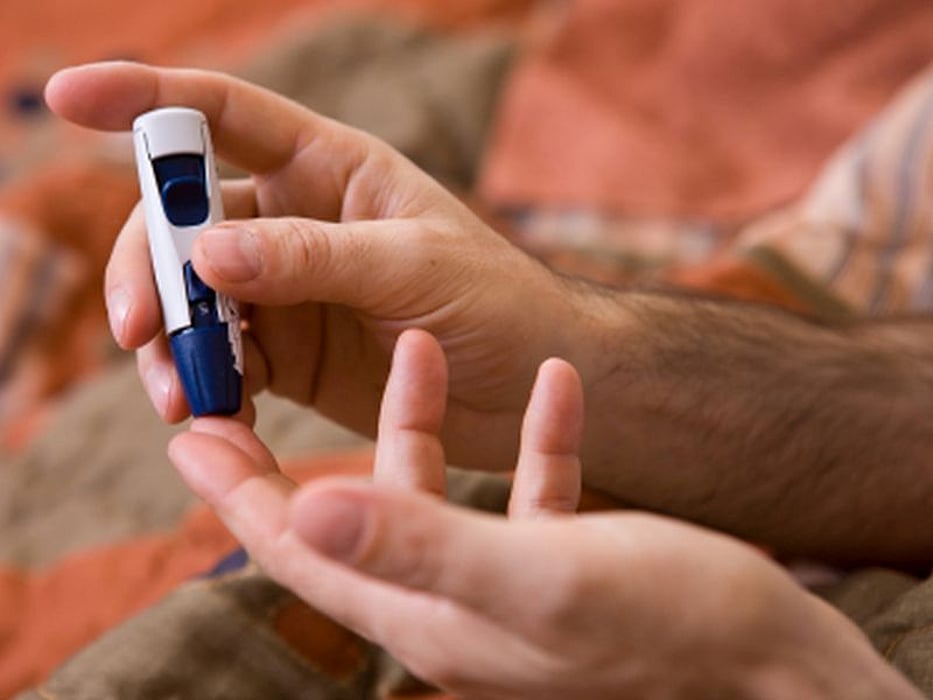 THURSDAY, Oct. 17, 2019 (HealthDay News) -- Patients with type 1 diabetes using an artificial pancreas or closed-loop system spend a greater percentage of time in a target glycemic range compared with those using a sensor-augmented insulin pump, according to a study published online Oct. 16 in the New England Journal of Medicine.
Sue A. Brown, M.D., from the University of Virginia Center for Diabetes Technology in Charlottesville, and colleagues conducted a six-month, multicenter trial, in which patients (aged 14 to 71 years) with type 1 diabetes were randomly assigned (2:1) to receive treatment with either a closed-loop system (closed-loop group; 112 patients) or a sensor-augmented pump (control group; 56 patients).
The researchers found that the mean percentage of time that the glucose level was within the target range increased in the closed-loop group from 61 percent at baseline to 71 percent during the six months, but time within the target range remained unchanged at 59 percent in the control group. The main secondary outcomes (percentage of time that the glucose level was >180 mg/dL, mean glucose level, glycated hemoglobin level, and percentage of time that the glucose level was <70 mg/dL or <54 mg/dL) all met the prespecified hierarchical criterion for significance, favoring the closed-loop system. There were no serious hypoglycemic events in either group, but there was one episode of diabetic ketoacidosis in the closed-loop group.
"Closed-loop systems that automate insulin delivery may improve glycemic outcomes in patients with type 1 diabetes," the authors write.
Several authors disclosed financial ties to biotechnology companies, including Medtronic.
Abstract/Full Text (subscription or payment may be required)
Editorial (subscription or payment may be required)
Physician's Briefing