October 3, 2016
Increased Total, CVD Mortality in Young Adults With T1DM
Incident rate ratio for hospitalized CVD about 8; revascularization accounts for much of increased risk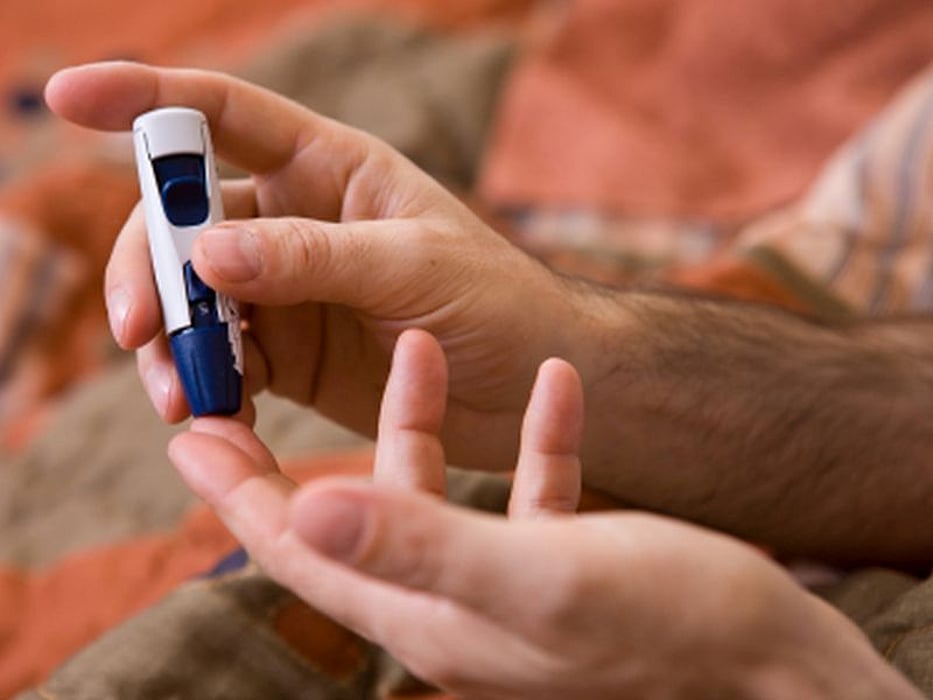 MONDAY, Oct. 3, 2016 (HealthDay News) -- Young adults with long-standing, childhood-onset type 1 diabetes mellitus (T1DM) have increased total and cardiovascular disease (CVD) mortality, according to a study published online Sept. 21 in Diabetes Care.
Rachel G. Miller, from the University of Pittsburgh, and colleagues studied 502 adults <45 years old with childhood-onset T1DM from the Pittsburgh Epidemiology of Diabetes Complications Study during the 1996 to 2012 follow-up. Mortality and cardiovascular disease rates were calculated for those aged 30 to 39 years and 40 to 44 years.
The researchers found that the standardized mortality ratio (SMR) for total mortality was about 5 in both age groups. CVD mortality SMRs varied from 20 to 33. The hospitalized CVD incidence rate ratio was about 8 for both age groups; much of the increased risk was accounted for by revascularization procedures. The relative risk was larger in women for all outcomes. The absolute 10-year CVD risk for participants aged 30 to 39 years was 6.3 percent, approaching the cut point of 7.5 percent for statin initiation in older adults.
"Total and CVD mortality and hospitalized CVD are all significantly increased in this contemporary U.S. cohort of young adults with long-standing T1DM," the authors write. "These findings support more aggressive risk factor management in T1DM, especially among women."
One author disclosed financial ties to the pharmaceutical industry.
Physician's Briefing