December 21, 2015
Intranasal Glucagon Treats Hypoglycemia in Type 1 Diabetes
Noninferior to IM glucagon for treating insulin-induced hypoglycemia in adults with type 1 diabetes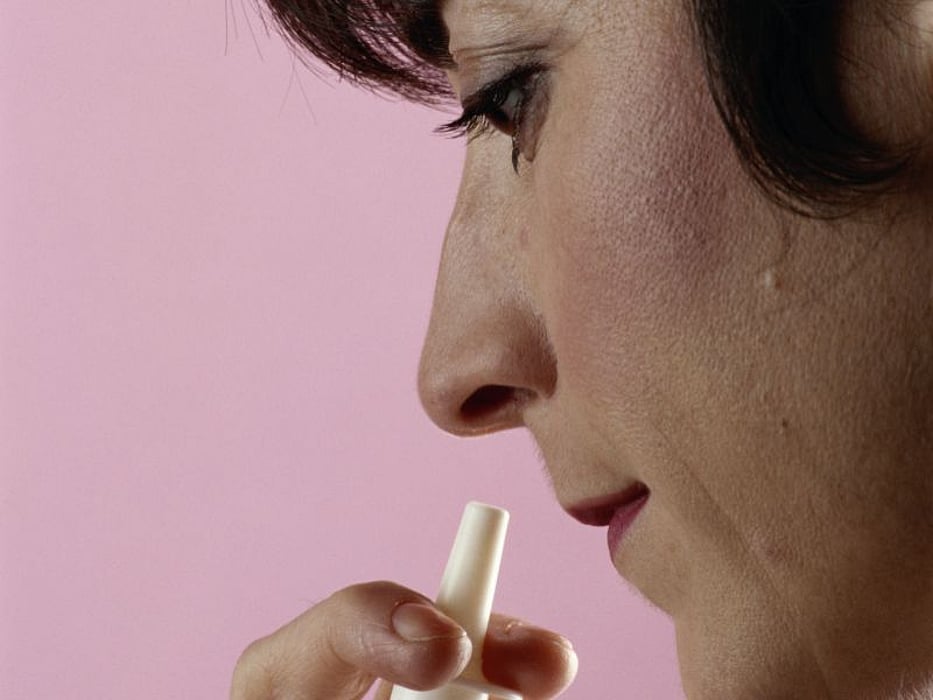 MONDAY, Dec. 21, 2015 (HealthDay News) -- For patients with type 1 diabetes, intranasal glucagon is effective for treating insulin-induced hypoglycemia, according to a study published online Dec. 17 in Diabetes Care.
Michael R. Rickels, M.D., from the University of Pennsylvania Perelman School of Medicine in Philadelphia, and colleagues compared needle-free intranasal glucagon preparation with intramuscular glucagon for treatment of insulin-induced hypoglycemia in a randomized crossover noninferiority trial. Participants included 75 adults (mean age, 33 years; median diabetes duration, 18 years) with type 1 diabetes at eight clinical centers.
The researchers found that the mean plasma glucose at time of glucagon administration was 48 ± 8 mg/dL at the intranasal visits and 49 ± 8 mg/dL at the intramuscular visits. All but one intranasal visit (98.7 percent) and all intramuscular visits (100 percent) met success criteria (increase in plasma glucose to ≥70 mg/dL or ≥20 mg/dL from the glucose nadir within 30 minutes after receiving glucagon). For intranasal and intramuscular preparation, the mean time to success was 16 and 13 minutes, respectively (P < 0.001). Head/facial discomfort was reported during 25 and 9 percent of intranasal and intramuscular dosing visits, respectively; nausea occurred in 35 and 38 percent of visits, respectively.
"Intranasal glucagon was highly effective in treating insulin-induced hypoglycemia in adults with type 1 diabetes," the authors write.
Several authors disclosed financial ties to pharmaceutical and medical device companies, including Locemia Solutions, which funded the study and provided the intranasal glucagon product.
Physician's Briefing