January 28, 2016
New Approach Described for Type 1 Diabetes
Studies assess ways to overcome challenge of foreign body response with alginate derivative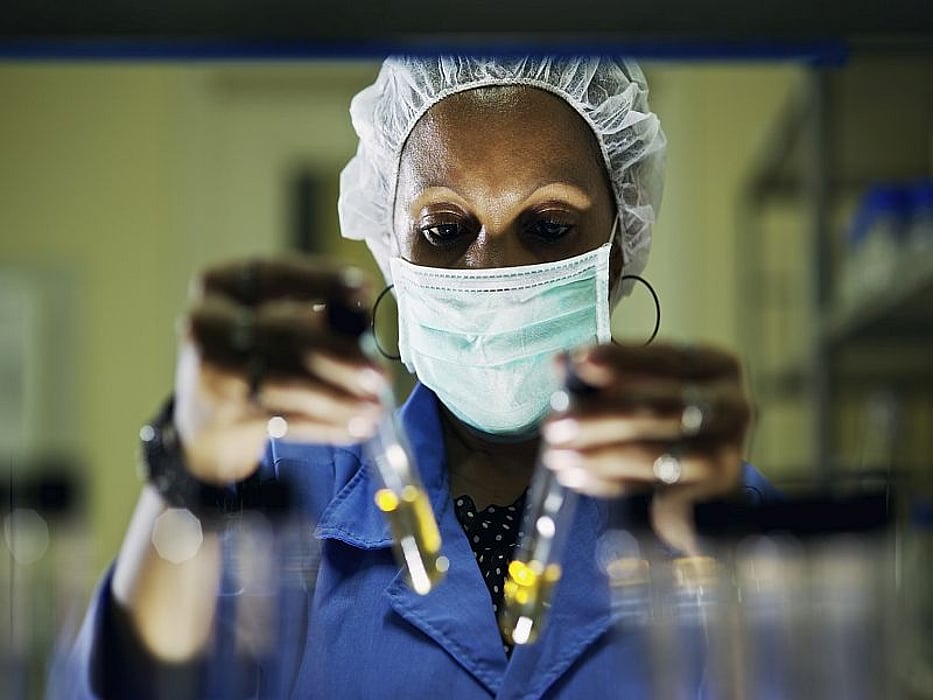 THURSDAY, Jan. 28, 2016 (HealthDay News) -- Alginate derivatives have been generated that can overcome the challenge of foreign body response in the use of implanted medical devices, and these materials show promise in diabetes, according to two studies published online Jan. 25 in Nature Biotechnology and Nature Medicine.
Arturo J. Vegas, Ph.D., from Massachusetts Institute of Technology in Cambridge, and colleagues used a combinatorial approach for covalent chemical modification to generate a large library of variants of the widely used hydrogel material, alginate. The materials were assessed in vivo. The researchers identified three triazole-containing analogs that reduced foreign body reactions in rodents, and in non-human primates for at least six months. The triazole modification distribution created a unique hydrogel surface, which inhibited macrophage recognition and fibrous deposition.
In a second study, Vegas and colleagues transplanted human embryonic stem cells (SC-β cells) into an immunocompetent animal. They encapsulated the SC-β cells with alginate derivatives that were capable of mitigating foreign body responses in vivo. The cells were implanted into the intraperitoneal space of streptozotocin-treated C57BL/6J mice. The researchers found that the implants induced glycemic correction without immunosuppression; this lasted until their removal at 174 days after implantation. Viable insulin-producing cells were identified in implants retrieved at 174 days.
"These results lay the groundwork for studies in autoimmune animal models and for future human studies using these formulations, with the goal of achieving long-term replacement therapy for type 1 diabetes," Vegas and colleagues write in the second study. "We believe that encapsulated human SC-β cells have the potential to provide insulin independence for patients suffering from this disease."
Abstract 1
Full Text (subscription or payment may be required)
Abstract 2
Full Text (subscription or payment may be required)
Physician's Briefing