January 4, 2018
No Reduced Risk of T1DM With Hydrolyzed Casein Infant Formula
No reduction in cumulative incidence of type 1 diabetes in infants at risk after 11.5-year follow-up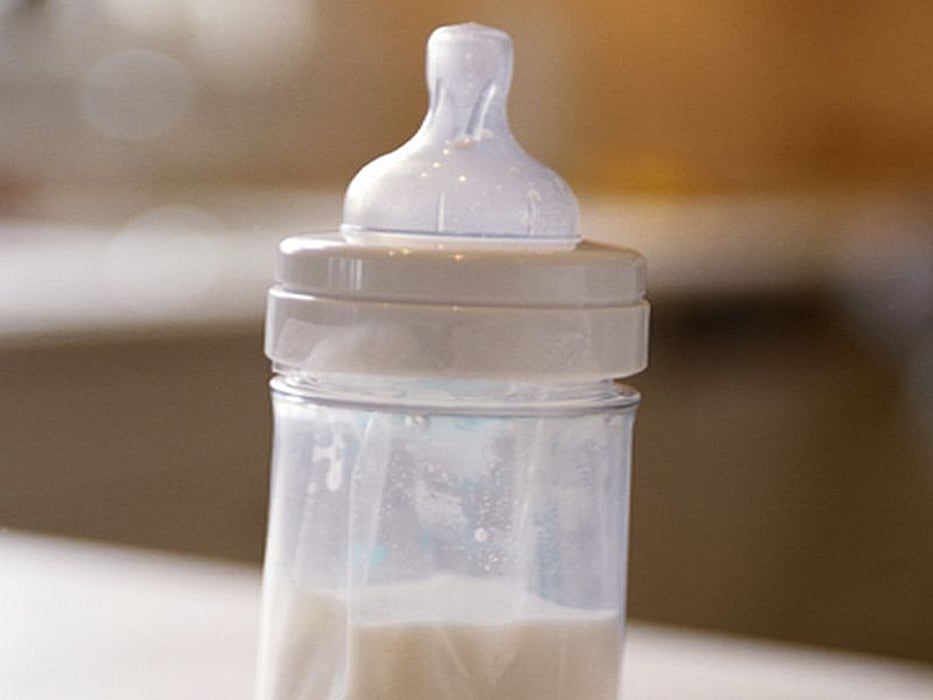 THURSDAY, Jan. 4, 2018 (HealthDay News) -- Weaning to an extensively hydrolyzed casein formula is not associated with reduced incidence of type 1 diabetes among at-risk infants, according to a study published in the Jan. 2 issue of the Journal of the American Medical Association.
Mikael Knip, M.D., from the University of Helsinki, and colleagues conducted an international double-blind randomized clinical trial of 2,159 infants with human leukocyte antigen-conferred disease susceptibility and a first-degree relative with type 1 diabetes. Participants were randomized to be weaned to an extensively hydrolyzed casein formula (1,081 infants) or a conventional formula (1,078 infants). A total of 1,744 infants completed the trial.
Participants were followed for a median of 11.5 years. The researchers found that the absolute risk of type 1 diabetes was 8.4 and 7.6 percent among those randomized to the casein hydrolysate and conventional formula, respectively (difference, 0.8 percent; 95 percent confidence interval, −1.6 to 3.2 percent). After adjustment for confounding variables, the hazard ratio for type 1 diabetes was 1.1 (95 percent confidence interval, 0.8 to 1.5; P = 0.46). The median age at diagnosis of type 1 diabetes did not differ significantly between the groups (6 versus 5.8 years; difference, 0.2 years; 95 percent confidence interval, −0.9 to 1.2). The most common adverse event reported was upper respiratory infections (frequency, 0.48 and 0.5 events/year in the hydrolysate and control groups, respectively).
"These findings do not support a need to revise the dietary recommendations for infants at risk for type 1 diabetes," the authors write.
One author disclosed financial ties to the pharmaceutical industry.
Abstract/Full Text (subscription or payment may be required)
Physician's Briefing