August 9, 2017
Peptide Immunotx Well Tolerated in New-Onset Type 1 Diabetes
No decline in C-peptide with peptide immunotherapy; no change in insulin use over 12 months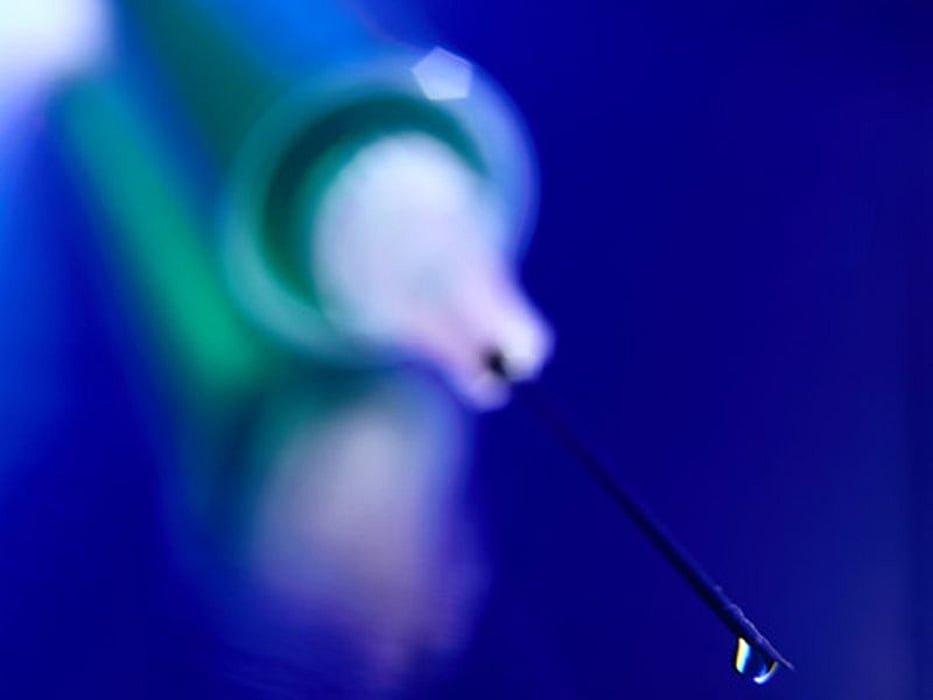 WEDNESDAY, Aug. 9, 2017 (HealthDay News) -- For patients newly diagnosed with type 1 diabetes, proinsulin peptide immunotherapy is safe and does not accelerate β cell functional decline, according to a study published in the Aug. 9 issue of Science Translational Medicine.
Mohammad Alhadj Ali, M.D., Ph.D., from the Cardiff University School of Medicine in the United Kingdom, and colleagues studied the safety and mechanistic effects of injecting human leukocyte antigen-DR4 (DRB1*0401)-restricted immunodominant proinsulin peptide intradermally every two or four weeks for six months in patients newly diagnosed with type 1 diabetes.
The researchers found that treatment was well tolerated, with no evidence of systemic or local hypersensitivity. There was a significant decline in stimulated C-peptide at three, six, nine, and 12 months versus baseline in placebo subjects, while no change was seen at these time points in the four-week peptide group or at three, six, and nine months in the two-weekly group. Over 12 months, there was a 50 percent increase in the placebo group's daily insulin use, but no change was seen in the intervention groups. In treated subjects, there was an association for C-peptide retention with proinsulin-stimulated interleukin-10 production, increased FoxP3 expression by regulatory T cells, low baseline levels of activated β cell-specific CD8 T cells, and favorable β cell stress markers.
"Proinsulin peptide immunotherapy is safe, does not accelerate decline in β cell function, and is associated with antigen-specific and nonspecific immune modulation," the authors write.
Several authors disclosed financial ties to pharmaceutical companies, including UCB Pharma, which has an agreement with King's College London to develop peptide therapies and hold patents on relevant peptides.
Physician's Briefing