December 27, 2017
Risk of ESRD in T1DM Patients Has Fallen Markedly in Finland
Relative risk of end-stage renal disease was 0.13 in those diagnosed in 1995-2011 versus 1965-1979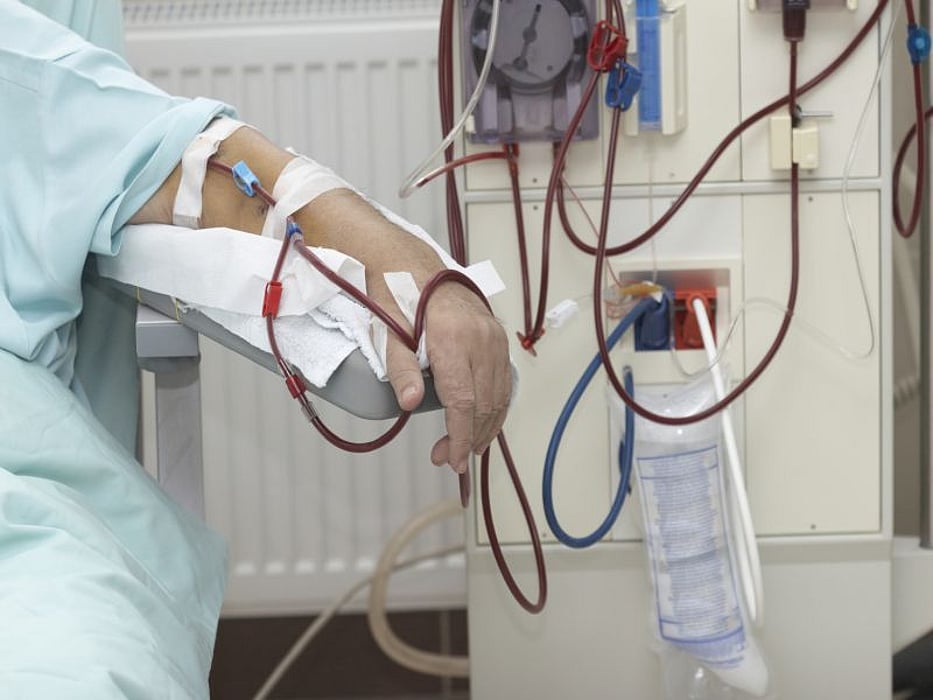 WEDNESDAY, Dec. 27, 2017 (HealthDay News) -- The cumulative risk of end-stage renal disease (ESRD) among patients with type 1 diabetes has declined over time in Finland, according to a study published online Dec. 20 in Diabetes Care.
Jaakko Helve, M.D., from the University of Helsinki in Finland, and colleagues analyzed data from all patients <30 years old diagnosed with type 1 diabetes in Finland between 1965 and 2011. In an effort to assess how risk of ESRD changed over time, 29,906 patients were followed until start of renal replacement therapy, death, or end of follow-up at the end of 2013.
The researchers found that over a median of 20 years of follow-up, there were 1,543 ESRD cases and 4,185 deaths. Twenty years after diabetes diagnosis, the cumulative risk of ESRD was 2.2 percent; the risk grew to 7 percent after 30 years. Among patients diagnosed between 1995 and 2011, the relative risk of ESRD was 0.13 versus those diagnosed between 1965 and 1979. The lowest risk of ESRD was in patients <5 years old at the time of diagnosis, while the highest cumulative risk of ESRD estimated from time of birth was in patients aged 5 to 9 years at diabetes diagnosis.
"The cumulative risk of ESRD has decreased markedly during the past five decades," the authors write. "This highlights the importance of modern treatment of diabetes and diabetic nephropathy."
Abstract/Full Text (subscription or payment may be required)
Physician's Briefing