September 13, 2013
Advanced Glycation Products in Diet Tied to Insulin Resistance
AGEs only affected by cooking; unaffected by moderate fructose intake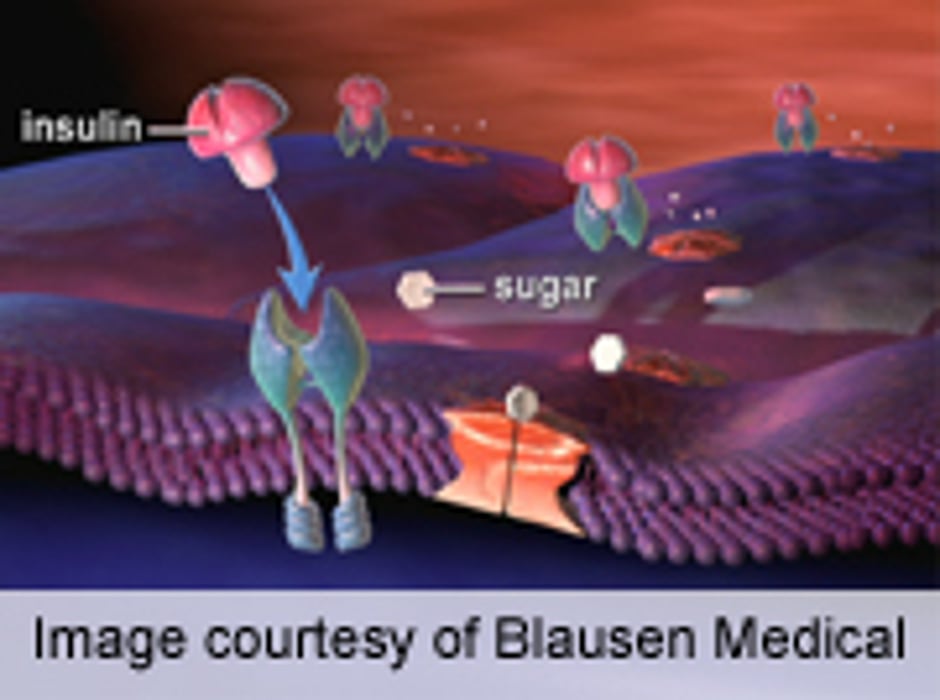 FRIDAY, Sept. 13 (HealthDay News) -- Reducing advanced glycation endproducts (AGEs) through altered cooking methods during a four-week intervention lowers markers of insulin resistance in overweight women, according to a study published online Aug. 19 in Diabetes Care.
Alicja B. Mark, Ph.D., from University of Copenhagen in Denmark, and colleagues randomized 74 overweight women to follow either a high- or low-AGE diet for four weeks, together with either fructose or glucose drinks. Fasting glucose and insulin concentrations and levels two hours after an oral glucose tolerance test were measured before and after the intervention. Both the homeostasis model assessment of insulin resistance (HOMA-IR) and insulin sensitivity index (ISI0,120) were calculated. AGE intake and excretion were estimated through dietary and urinary AGE concentrations.
The researchers found that the low-AGE diet decreased urinary AGEs, fasting insulin, and HOMA-IR, compared with the high-AGE diet, when adjusting for changes in anthropometric measures during the study. Outcomes were not affected by the addition of fructose.
"Diets with high AGE content may increase development of insulin resistance," the authors write. "AGEs can be reduced by modulation of cooking methods but is unaffected by moderate fructose intake."
Abstract
Full Text (subscription or payment may be required)
Physician's Briefing