December 8, 2017
Bariatric Surgery Alters Liver Fatty Acid Metabolism
Increased blood flow may contribute to improved liver metabolism after surgery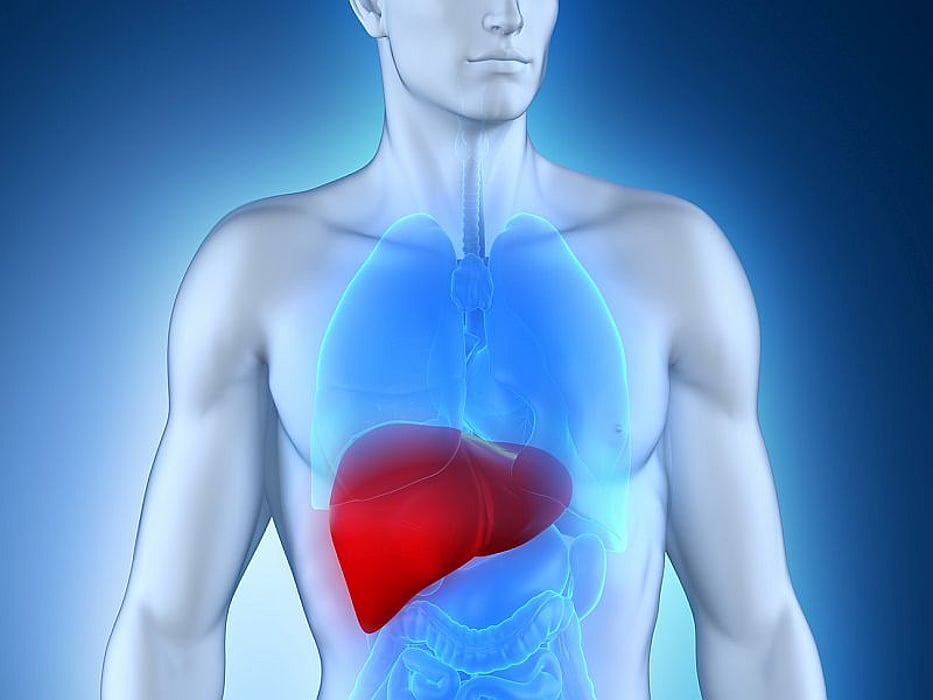 FRIDAY, Dec. 8, 2017 (HealthDay News) -- Bariatric surgery seems to change fatty acid metabolism in the liver, according to a study published online Nov. 20 in Diabetes Care.
Heidi Immonen, M.D., from Turku University Hospital in Finland, and colleagues measured liver fatty acid uptake (LFU), blood flow, and fat content (LFC) in 14 lean individuals (controls) and 25 obese subjects before bariatric surgery and six months afterwards.
The researchers found that increased LFU in obese subjects correlated with body adiposity. Although LFU remained high compared to controls, it did decline postoperatively. LFC was also normalized. Compared to the controls, liver blood flow (per unit volume) was higher in obese subjects at baseline and increased even further postoperatively. As the liver volume decreased, total organ blood flow was unchanged.
"Changes in perfusion may contribute to improved liver metabolism postoperatively," the authors write.
Abstract/Full Text (subscription or payment may be required)
Physician's Briefing