September 24, 2019
For Seniors With T2DM, Insulin Use Up With Poor Health
Individuals with poor and intermediate versus good health more likely to continue insulin use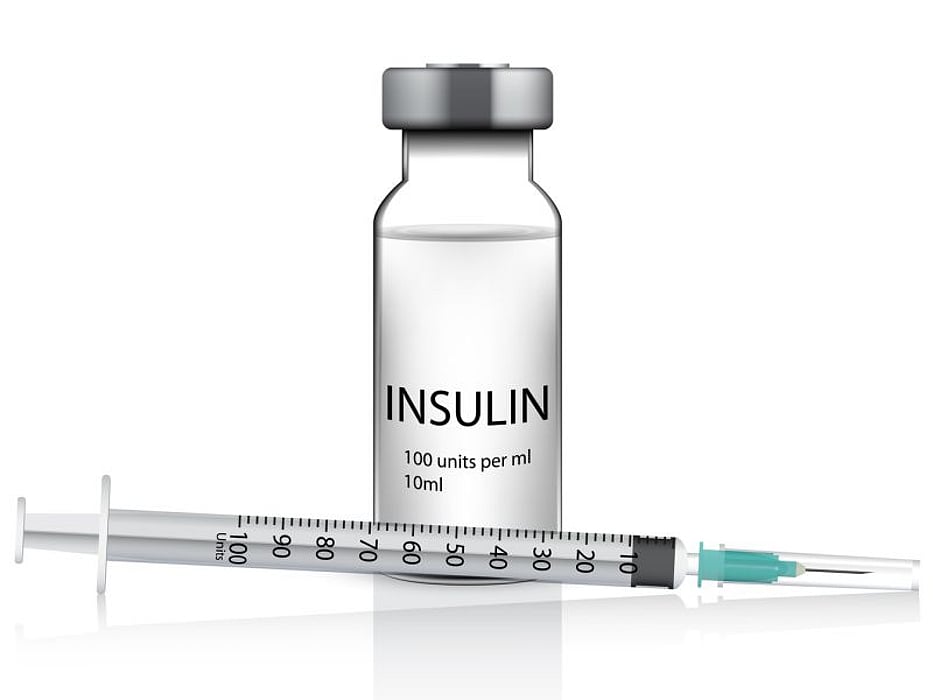 TUESDAY, Sept. 24, 2019 (HealthDay News) -- Among older individuals with type 2 diabetes, those with poor health have more prevalent insulin use, according to a study published online Sept. 23 in JAMA Internal Medicine.
Jonathan Z. Weiner, M.D., M.P.H., from Kaiser Permanente of Northern California in Oakland, and colleagues examined insulin use among older individuals with type 2 diabetes with poor versus good health in a longitudinal cohort study involving 21,531 individuals followed for up to four years. Insulin treatment and glycemic control were characterized over time using electronic health record data.
The researchers found that 18.9 percent of the patients used insulin. At age 75 years, the prevalence and adjusted risk ratios (aRRs) of insulin use were higher in individuals with poor health and intermediate health relative to good health (29.4 and 27.5 percent, respectively, versus 10.5 percent; aRRs, 2.03 and 1.85, respectively). Overall, 32.7 percent of insulin users at age 75 discontinued insulin within four years of entering the cohort. Individuals with poor and intermediate versus good health had a higher likelihood of continued insulin use (aRRs, 1.47 and 1.16, respectively). In the subset with tight glycemic control, the same prevalence and discontinuation patterns were present.
"The substantial and persistent insulin use among older adults with a high risk of hypoglycemia and limited future benefit suggests that more work is needed to develop systems-based approaches that support guideline-concordant insulin use in people older than 75 years," the authors write.
Abstract/Full Text (subscription or payment may be required)
Physician's Briefing