May 1, 2014
Long-Term Diabetes May Contribute to Brain Atrophy
Brain volume loss does not appear to be related to small vessel ischemic disease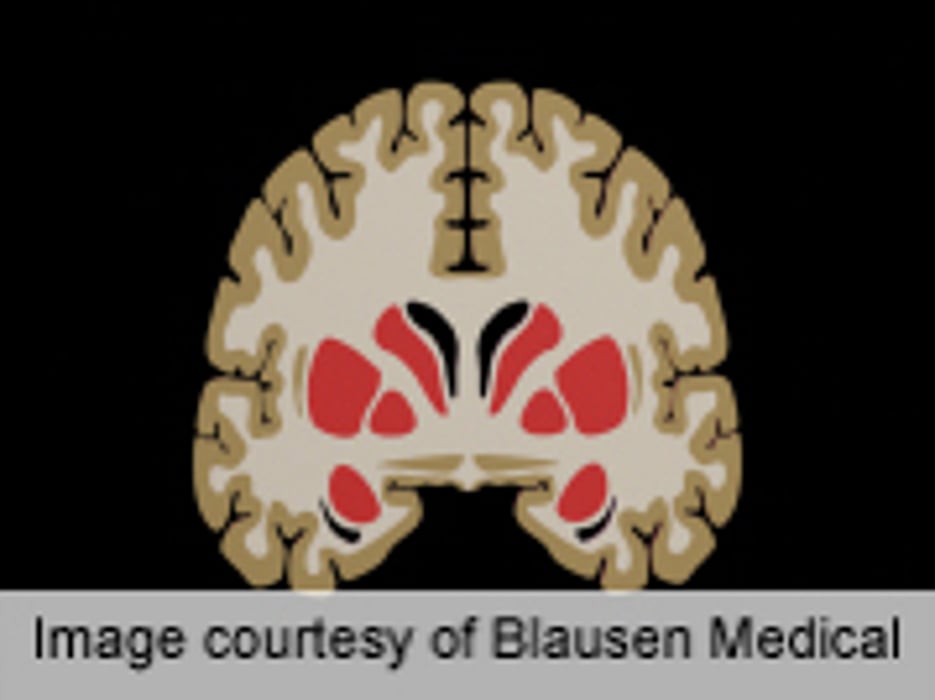 THURSDAY, May 1, 2014 (HealthDay News) -- Individuals with diabetes may develop brain volume loss in the long term, possibly caused by direct neurologic insult; however, brain volume loss does not appear to be related to small vessel ischemic disease, according to research published online April 15 in Radiology.
R. Nick Bryan, M.D., Ph.D., of the University of Pennsylvania in Philadelphia, and colleagues assessed the relationship between metrics of diabetes and magnetic resonance imaging (MRI) findings in 614 participants (mean age, 62 years) who had type 2 diabetes for an average of 9.9 years.
The researchers found that longer duration of diabetes and higher levels of fasting plasma glucose were associated with significantly lower normal (β = −0.431 and −0.053, respectively; P < 0.01) and total (β = −0.428 and −0.053, respectively; P < 0.01) gray matter volumes. An inverse correlation was observed between fasting plasma glucose level and ischemic lesion volume (β = −0.006; P < 0.04). No association was found between hemoglobin A1c level and MRI findings.
"Our findings raise the possibility that cognitive changes arising in patients with diabetes might not be strongly related to vascular dementia but to neurodegenerative disorders, such as Alzheimer's disease," the authors write.
Abstract
Full Text (subscription or payment may be required)
Physician's Briefing