August 7, 2017
Mortality Down Only for Gastric Bypass Patients With Diabetes
RYGB patients without diabetes did not have significantly improved mortality compared to controls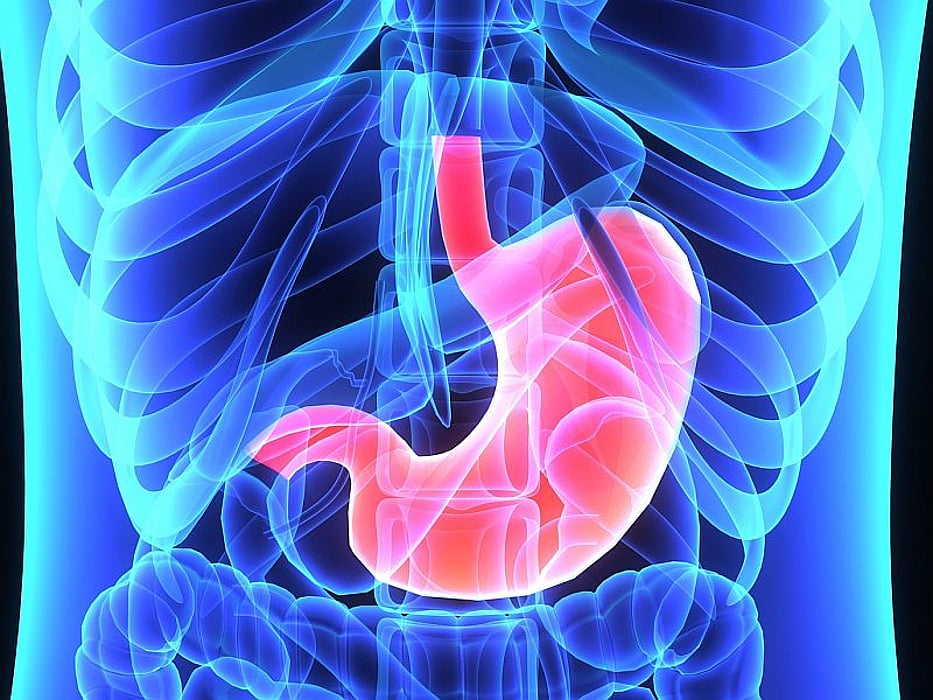 MONDAY, Aug. 7, 2017 (HealthDay News) -- Patients undergoing Roux-en-Y gastric bypass (RYGB) with diabetes have reduced mortality compared with matched controls, according to a study published online July 31 in Diabetes Care.
Michelle R. Lent, Ph.D., from Geisinger Clinic in Danville, Pa., and colleagues matched RYGB patients by age, body mass index, sex, and diabetes status at time of surgery to nonsurgical controls using electronic health record data. The authors examined differences in all-cause and specific-cause mortality between RYGB patients and controls with and without diabetes.
The researchers identified controls for 2,428 of the 3,242 eligible RYGB patients (625 with and 1,803 without diabetes). RYGB patients had reduced all-cause mortality compared with controls only among those with diabetes at the time of surgery (adjusted hazard ratio, 0.44; P < 0.0001). Compared with controls without diabetes, RYGB patients without diabetes did not have significantly improved mortality (adjusted hazard ratio, 0.84; P = 0.37). Compared to RYGB patients with diabetes, control subjects with diabetes more often had deaths from cardiovascular diseases (P = 0.011), respiratory conditions (P = 0.017), and diabetes (P = 0.011).
"All-cause mortality benefits of RYGB are driven predominantly by patients with diabetes at the time of surgery," the authors write.
Abstract/Full Text (subscription or payment may be required)
Physician's Briefing