May 14, 2014
Testosterone Tx Doesn't Improve Glucose Metabolism in T2DM
For men with T2DM and low testosterone, tx also doesn't improve visceral adiposity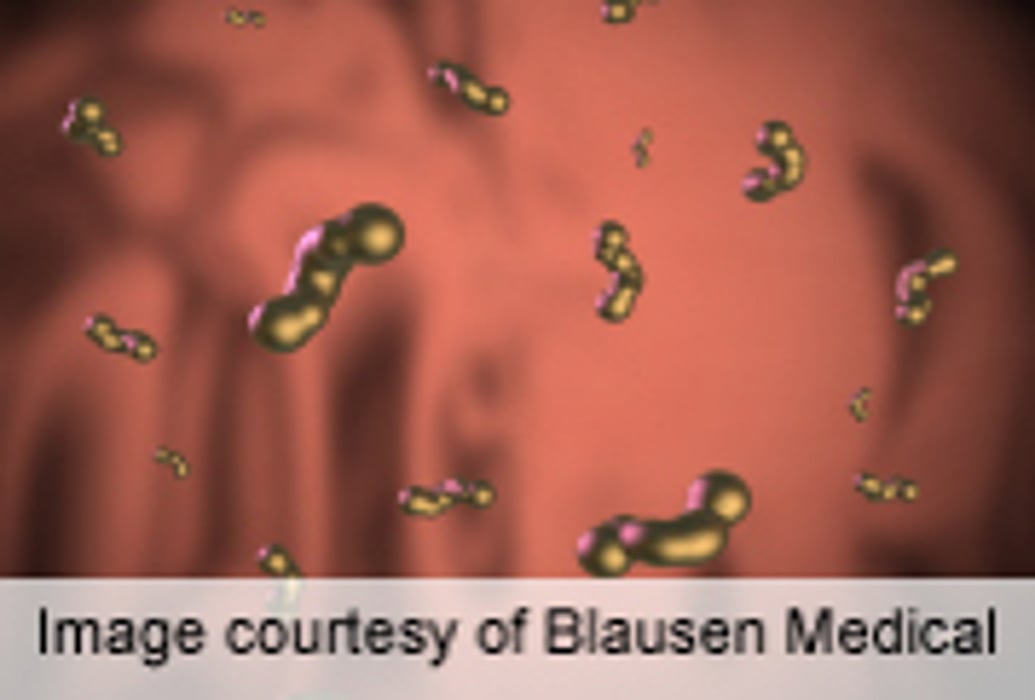 WEDNESDAY, May 14, 2014 (HealthDay News) -- For men with type 2 diabetes (T2D) and low testosterone levels, testosterone therapy does not improve glucose metabolism, according to a study published online May 7 in Diabetes Care.
Emily J. Gianatti, M.B.B.S., from the University of Melbourne in Australia, and colleagues conducted a randomized trial involving 88 men with T2D, aged 35 to 70 years, with a glycated hemoglobin (HbA1c) level of ≤8.5 percent, and total testosterone level of ≤12.0 nmol/L. Participants were randomized to receive 40 weeks of intramuscular testosterone undecanoate (45 men) or matching placebo (43 men).
The researchers found that, compared with placebo, testosterone treatment was not associated with improved insulin resistance (mean adjusted difference [MAD] for homeostatic model assessment, −0.08; P = 0.23) or glycemic control (MAD HbA1c, 0.36 percent; P = 0.05), although there was a reduction in fat mass (MAD −2.38 kg; P < 0.001) and increase in lean mass (MAD, 2.08 kg; P < 0.001). Reductions were noted in subcutaneous (MAD −320 cm³; P < 0.001) but not visceral abdominal adipose tissue (MAD 140 cm³; P = 0.90) with testosterone treatment.
"Testosterone therapy does not improve glucose metabolism or visceral adiposity in obese men with moderately controlled T2D and modest reductions in circulating testosterone levels typical for men with T2D," the authors write.
Bayer Pharma provided testosterone and placebo; one author was supported by a grant from Pfizer Australia.
Abstract
Full Text (subscription or payment may be required)
Physician's Briefing