December 7, 2016
Urine Haptoglobin Can Predict Kidney Damage in T2DM
Patients with haptoglobulinuria had elevated incidence of chronic renal insufficiency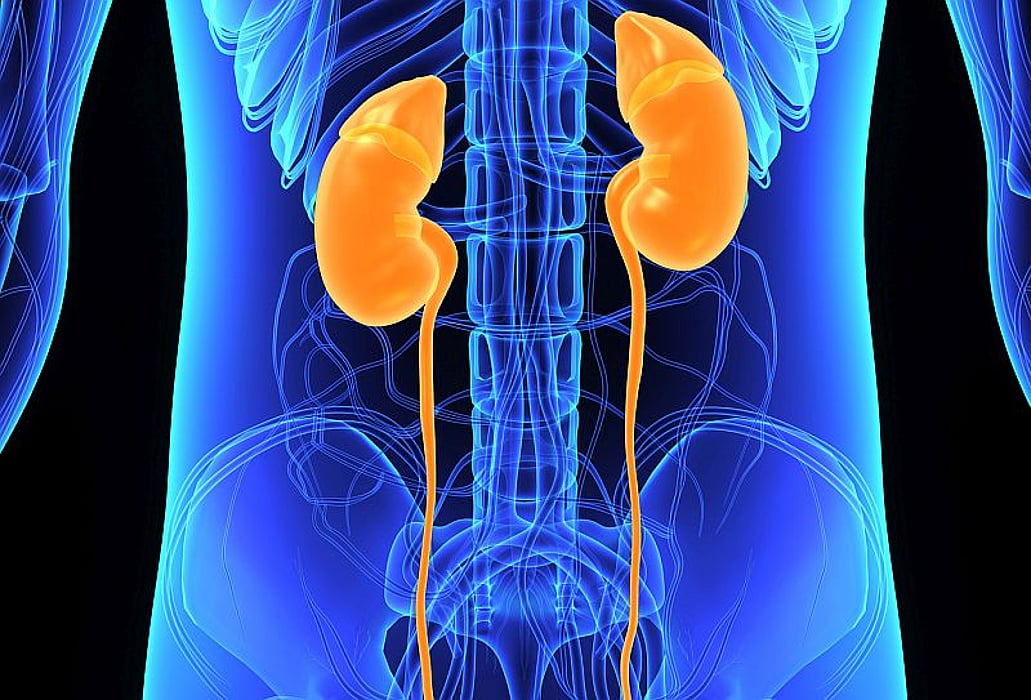 WEDNESDAY, Dec. 7, 2016 (HealthDay News) -- Urine haptoglobin is a novel biomarker for predicting kidney damage in patients with type 2 diabetes (T2D), according to a study published online Nov. 30 in Diabetes Care.
Jin-Kui Yang, M.D., Ph.D., from Capital Medical University in Beijing, and colleagues performed a shotgun urine proteomic analysis in patients with microalbuminuria (MAU) and proliferative diabetic retinopathy (PDR; cases) and in patients with MAU and T2D for more than 10 years without any retinopathy (controls). Two hundred ten patients with T2D were followed for a median of 5.3 years in the cohort study.
The researchers found that the top two proteins with the highest difference in ratio of case to control subjects were haptoglobin and α-2-macroglobulin (8.7- and 5.7-fold, respectively; both P < 0.0001). Patients with versus those without baseline urinary haptoglobin ≥20 ng/min (haptoglobinuria) had elevated incidence of chronic renal insufficiency (CRI; hazard ratio, 3.27; P = 0.006) in the cohort study. The overall CRI rate was 3.2, 9.5, and 13.3 percent, respectively, for patients with haptoglobinuria or MAU, for those with MAU, and for those with haptoglobinuria. Patients with both MAU and haptoglobinuria had the highest rate for CRI (22.4 percent; P < 0.001).
"Urine haptoglobin, which is specific for PDR, is a novel biomarker and complement to urine albumin for predicting kidney damage in patients with T2D," the authors write.
Physician's Briefing