August 16, 2017
¿Unos cambios importantes en el estilo de vida podrían ser la clave para gestionar la diabetes tipo 2?
Un estudio encuentra un azúcar en la sangre más bajo, y menos necesidad de medicamentos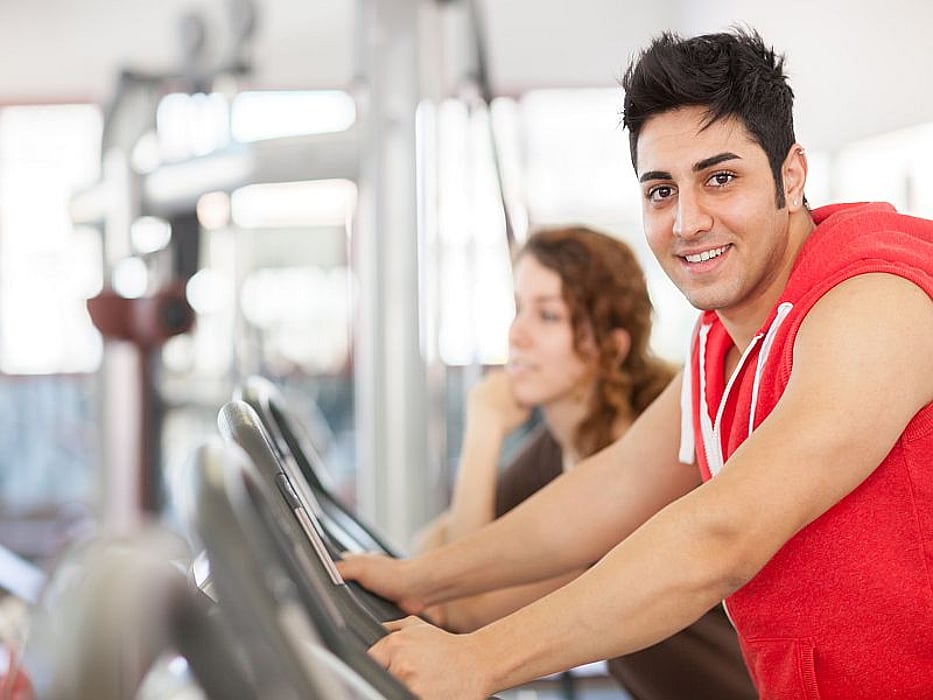 MARTES, 15 de agosto de 2017 (HealthDay News) -- Cuando se trata de la gestión de la diabetes tipo 2, un nuevo estudio encuentra que más es sin duda mejor para reducir los niveles de azúcar en la sangre.
El estudio mostró que añadir una gestión intensiva del estilo de vida a la atención estándar de la diabetes (medicamentos para la diabetes y los consejos usuales sobre el cambio en el estilo de vida) hizo que el nivel de azúcar en la sangre llegara a un rango no diabético.
La intervención intensiva funcionó tan bien que "la mitad del grupo de intervención no necesitó medicamentos para reducir la glucosa para mantener, o incluso mejorar, el control [del azúcar en la sangre]", comentó el investigador principal del estudio, Mathias Ried-Larsen.
Entonces, ¿qué es exactamente una intervención "intensiva"?
"Se recetó a los pacientes que hicieran ejercicio entre cinco y seis veces por semana, de 30 a 60 minutos por sesión. Incluía entrenamiento de resistencia y de fuerza", dijo Ried-Larsen, del Rigshospitalet en Copenhague, Dinamarca.
"Al principio, el ejercicio era supervisado por un entrenador, pero de forma gradual se dejó que lo hicieran solos. Además, recibieron un programa dietético enfocado en alimentos ricos en fibra, bajos en grasas saturadas, muchas frutas y nada de comida procesada. Diseñamos la dieta para que los pacientes perdieran peso", señaló.
El estudio incluyó a casi 100 personas de Dinamarca. Todos habían tenido diabetes tipo 2 durante menos de 10 años, y ninguno presentaba complicaciones de la enfermedad.
La edad promedio de los participantes era de 55 años, y casi la mitad eran mujeres. El nivel promedio de A1C al inicio del estudio era del 6.7 por ciento. El A1C es un análisis de sangre que estima los niveles promedios de azúcar en sangre a lo largo de 2 o 3 meses. Un A1C de 6.5 o más indica diabetes, según la Asociación Americana de la Diabetes (American Diabetes Association).
Los participantes del estudio se asignaron al azar al grupo del tratamiento habitual o al grupo de gestión intensiva del estilo de vida.
Tras un año, el grupo intensivo había perdido 13 libras (casi 6 kilos) en comparación con 4 libras (casi 2 kilos) en el grupo de gestión estándar, mostraron los hallazgos. El colesterol LDL (el malo) y los triglicéridos (otro tipo de grasa malsana en la sangre) se redujeron más en el grupo intensivo que en el grupo estándar. El colesterol HDL (el bueno) aumentó más en el grupo intensivo que en el grupo estándar, según el informe.
El A1C promedio se redujo de 6.65 a 6.34 en el grupo de la intervención intensiva, y de 6.74 a 6.66 en el grupo estándar, encontraron los investigadores.
Además, tres cuartas partes de los del grupo intensivo necesitaron menos medicamentos para la diabetes, mientras que solo una cuarta parte del grupo estándar redujeron sus medicamentos, reportaron los investigadores.
Pero no todos los expertos están de acuerdo en que reducir o dejar de tomar los medicamentos para la diabetes sea una buena idea.
El Dr. Joel Zonszein es director del centro clínico de diabetes del Centro Médico Montefiore, en la ciudad de Nueva York.
Zonszein anotó que los participantes del estudio tomaban metformina y análogos de GLP-1. "Son buenos agentes. Por eso su A1C era tan bueno al inicio. También trato a mis pacientes con cambios en el estilo de vida. Pero no se trata de una cosa o la otra. Tanto los medicamentos como los cambios en el estilo de vida son importantes", señaló.
"Cuando se usan juntos, funcionan mucho mejor", añadió.
Zonszein también anotó que el grupo de Dinamarca era "una población inusual". Nadie tomaba insulina ni tenía complicaciones. Y al inicio del estudio, su azúcar en la sangre ya estaba bastante bien gestionado. Eso probablemente sería muy distinto en una población de EE. UU. con diabetes tipo 2.
Un motivo por el que Ried-Larsen esperaba reducir la necesidad de medicamentos fue para ahorrar dinero. Aunque la metformina está disponible en forma genérica y en general no es cara, algunos de los medicamentos más recientes para la diabetes tipo 2 pueden resultar costosos.
"Creo que este estudio llama a una discusión integral sobre los recursos que debemos dedicar a ayudar a las personas a cumplir con un tratamiento del estilo de vida y la responsabilidad que la sociedad tiene respecto a esto", planteó Ried-Larsen.
"Reconocemos que el tratamiento del estilo de vida es extensivo y quizá no se considere económicamente viable en la atención clínica", anotó Ried-Larsen. "Pero hay que tomar en cuenta la disposición a introducir nuevas clases de medicamentos con unos precios extremos. Si pudiéramos lograr que médicos y pacientes dediquen esa cantidad de dinero y recursos al tratamiento del estilo de vida, creo que podríamos cambiar las cosas".
Zonszein añadió que cuando la gente solo confía en la gestión del estilo de vida, no siempre reduce lo suficiente los niveles de azúcar en la sangre.
"Es importante considerar la rentabilidad de los medicamentos, además de su costo. El tratamiento de las complicaciones de la diabetes genera muchos gastos", advirtió.
El informe aparece el 15 de agosto en la revista Journal of the American Medical Association.
Más información
Para más información sobre el tratamiento de la diabetes tipo 2, visite la Asociación Americana de la Diabetes.
Artículo por HealthDay, traducido por HolaDoctor.com
© Derechos de autor 2017, HealthDay

FUENTES: Mathias Ried-Larsen, Ph.D., group leader, Rigshospitalet, Copenhagen, Denmark; Joel Zonszein, M.D., director, clinical diabetes center, Montefiore Medical Center, New York City; Aug. 15, 2017, Journal of the American Medical Association
Consumer News in Spanish