November 2, 2009
Americans Get Failing Grade on Diabetes Awareness
Survey finds abundant myths about debilitating disease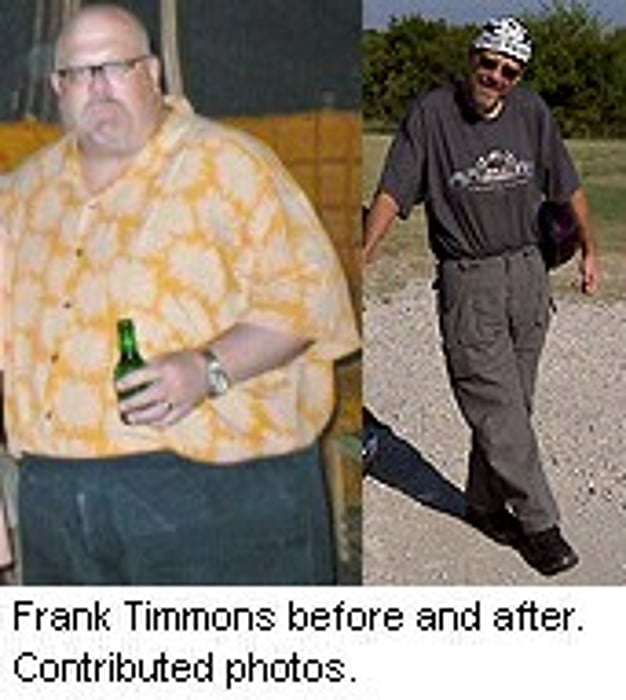 MONDAY, Nov. 2, 2009 (HealthDay News) -- Though someone is diagnosed with diabetes every 20 seconds, many Americans lack basic knowledge about the potentially life-threatening disease, according to a new survey from the American Diabetes Association.
Diabetes is responsible for more deaths each year in the United States than breast cancer and AIDS combined, but just 42 percent of those surveyed knew that diabetes could be so deadly.
"There's a real lack of awareness of the seriousness of the disease," said Sue McLaughlin, president of Health Care and Education for the diabetes association. To combat that, the organization has launched a new campaign called Stop Diabetes to encourage people with diabetes to share their stories. The effort aims to increase awareness of the disease, fight the social stigma sometimes associated with it and get more people involved in the fight against diabetes.
Those who have the disease often say the lack of awareness can feel like a lack of support.
"Living with diabetes every day is a struggle, and people don't always understand what you go through every day," said Malika Bey of Pittsburgh. Bey was diagnosed with gestational diabetes during two pregnancies, and then with type 2 diabetes after her last pregnancy.
"It would help if family members were more supportive," she said. "You know, I can't eat everything I want to eat, and at a party, nobody thinks about something simple, like getting diet drinks."
McLaughlin said a common myth is that sugar and overeating cause diabetes. But, that's not true for either type of diabetes. Diet isn't a factor at all in type 1 diabetes, an autoimmune disease in which the body mistakenly attacks the islet cells in the pancreas, destroying the body's ability to produce insulin. And, though type 2 diabetes is more common in people who are overweight, genetics and other unknown factors -- not just diet -- can be contributors. Even some thin people have type 2 diabetes.
Still, only one-third of the people surveyed knew that too much sugar did not cause diabetes. And more than half of the respondents wrongly believed that anyone who was overweight or obese would eventually develop type 2 diabetes.
But the opposite belief -- that you won't get diabetes even though you're overweight -- can be a problem, too, experts say.
Frank Timmons, from Rockland, Mass., tipped the scales at 347 pounds. When he went to the doctor in November 2008, his blood sugar level was 350 milligrams per deciliter (mg/dL). A normal random blood sugar reading should be less than 140 mg/dL.
"I was kind of a train wreck," Timmons admitted in a statement released by the American Diabetes Association. But, he used his diagnosis to kick-start a new life. Just a year later, Timmons has lost 140 pounds and his blood sugar levels are back in the normal range. He said the biggest factor in his success is exercise: He walks at a brisk pace for 45 minutes each day.
"You have to make up your mind to be well," Timmons said. "It is hard to do. Once you dedicate yourself to it, you will be amazed at your success."
The survey, conducted by Harris Interactive, included 2,081 men and women from across the United States. Their average age was 46, and 285 of them had been diagnosed with diabetes.
The survey also found that:
Just 12 percent knew that people with diabetes don't have to follow a more restrictive diet than the healthy diet that's recommended for the general population.
Almost one in 10 respondents thought there was a cure for diabetes, and 19 percent weren't sure. (Although there are ways to manage diabetes, there is no cure.)
Less than 60 percent could correctly distinguish between type 1 and type 2 diabetes.
Almost 20 percent erroneously believed that the death rate from diabetes was declining.
Overall, Americans scored a 51 percent on the survey -- a failing grade.
"This is a serious disease, and something that causes a lot of deaths," McLaughlin said. "We hope the Stop Diabetes campaign will raise awareness about how important it is to be educated about diabetes and to get screened if you're at high risk."
Those in the high-risk category include people who are older than 45, are of a race other than white or have a family history of the disease. Being physically inactive or overweight are also risk factors for type 2 diabetes.
Symptoms of diabetes include increased thirst, increased urination, blurred vision, tingling in the hands and feet, fatigue, dry skin and, possibly, increased hunger, McLaughlin said.
More information
The American Diabetes Association has more about diabetes myths.
SOURCES: Sue McLaughlin, R.D., C.D.E., president, health care and education, American Diabetes Association, Alexandria, Va.; Malika Bey, Pittsburgh; prepared statement, Frank Timmons, Rockland, Mass.; 2009 Diabetes Awareness Survey, Harris Interactive and American Diabetes Association
Consumer News