September 12, 2018
¿Desea evitar la diabetes tipo 2? Coma más granos integrales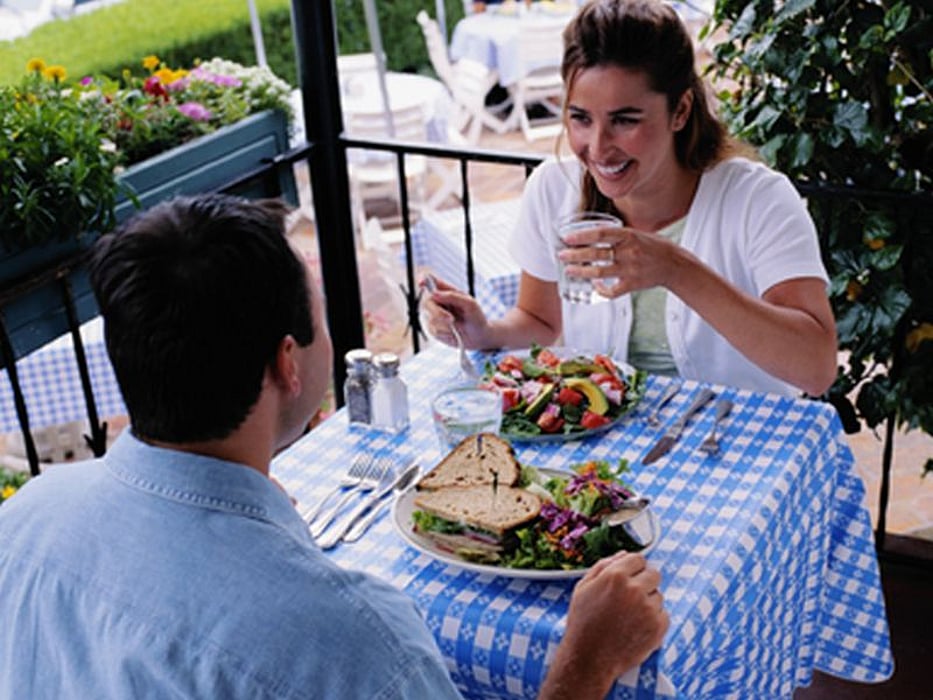 LUNES, 10 de septiembre de 2018 (HealthDay News) -- Quizá parezca ilógico, pero comer pan, pasta y cereal podría en realidad ayudar a prevenir la diabetes tipo 2, siempre y cuando esos alimentos estén hechos con granos integrales, sugiere una investigación reciente.
El estudio encontró que cada porción de alimentos de granos integrales al día se vinculaba con una reducción de hasta un 11 por ciento en el riesgo de diabetes tipo 2.
"Los granos integrales parecen tener un rol importante en la prevención de la diabetes tipo 2, y se recomienda encarecidamente elegir granos integrales en lugar de granos refinados", planteó la autora del estudio, Cecile Kyro, investigadora postdoctoral en el Centro de Investigación de la Sociedad Oncológica Danesa, en Copenhague.
Kyro añadió que, además de prevenir la diabetes tipo 2, hay evidencias de que los granos integrales ayudan a prevenir la enfermedad cardiaca y el cáncer de colon.
Según la Asociación Americana de la Diabetes (American Diabetes Association, ADA), más de 30 millones de estadounidenses son diabéticos, y la mayoría sufren de diabetes tipo 2. Las personas con diabetes tipo 2 no utilizan la hormona insulina de forma eficiente.
Normalmente, la insulina lleva el azúcar en la sangre a las células para que se use como energía. Pero algunas personas son resistentes a los efectos de la insulina, y entonces se necesita cada vez más insulina para realizar la misma función. Al final, las células productoras de insulina en el páncreas no pueden mantenerse al día con la demanda, y los niveles de azúcar en la sangre aumentan, lo que resulta en la diabetes tipo 2, según la ADA.
Se sabe que los factores del estilo de vida, como la dieta y el ejercicio, tienen un rol en la diabetes tipo 2. En este último estudio, los investigadores deseaban ver qué rol específico tenían los granos integrales en la diabetes tipo 2.
Para hacerlo, revisaron información sobre la dieta de más de 55,000 personas que tenían de 50 a 65 años de edad, en Dinamarca. En promedio, el grupo tenía un sobrepeso leve.
En general, unas 7,400 personas fueron diagnosticadas con diabetes tipo 2 durante el seguimiento promedio del estudio de 15 años.
Los voluntarios del estudio completaron diarios de alimentación. A partir de esos diarios de alimentación, los investigadores calcularon cuántos gramos de granos integrales cada persona comía a diario.
Encontraron que por cada porción de un alimento de granos integrales, el riesgo de diabetes tipo 2 se reducía en un 11 por ciento en los hombres y en un 7 por ciento en las mujeres.
En las mujeres, solo el trigo y la avena parecieron reducir el riesgo de diabetes. Pero en los hombres, todos los granos integrales (trigo, centeno y avena) se vincularon con un riesgo más bajo del trastorno del azúcar en la sangre. Kyro dijo que esta diferencia podría ser solo una anomalía estadística, porque menos mujeres desarrollaron diabetes.
Añadió que todos los productos de granos integrales se pueden recomendar para la prevención de la diabetes tipo 2 en ambos sexos.
No está claro, a partir de este estudio, exactamente cómo los granos integrales ayudan a prevenir la diabetes tipo 2. Como se trata de un estudio observacional, no está diseñado para probar una relación causal.
Pero los científicos sospechan que hay varios motivos por los que los granos integrales podrían resultar protectores, entre ellos una menor secreción de azúcar en la sangre tras una comida.
Samantha Heller, dietista registrada, apuntó que los hallazgos concuerdan con investigaciones anteriores.
"Las personas que consumen granos integrales tienen unos riesgos más bajos de diabetes tipo 2, así como de inflamación, enfermedad cardiaca coronaria y cáncer", apuntó. Además, una dieta que incluye granos integrales también ayuda a gestionar el peso y podría mejorar la salud digestiva.
"Los granos integrales contienen fibras, vitaminas, minerales, proteínas y fitonutrientes, y todas esas cosas tienen roles importantes en la conservación de un cuerpo sano. La fibra dietética reduce la resistencia a la insulina, los picos de azúcar en la sangre tras las comidas, y la inflamación, todo lo cual podría contribuir a sus efectos beneficiosos en la diabetes tipo 2", explicó Heller. (Los fitonutrientes son nutrientes de fuentes vegetales).
Kyro dijo que una porción de grano integral contenía 16 gramos de grano integral. Esto puede variar según el tipo o la marca de un producto, pero 16 gramos es más o menos una rebanada de pan de grano integral, apuntó.
Heller dijo que las directrices dietéticas de EE. UU. recomiendan de tres a cuatro porciones de granos integrales al día. Una porción es una rebanada de pan, una taza de cereal listo para comer, o 1/2 taza de arroz, pasta o cereal cocidos. Señaló que esas recomendaciones son para personas sedentarias. Si usted es más activo, quizá necesite más granos cada día.
Los hallazgos del estudio se publicaron en la edición de septiembre de la revista The Journal of Nutrition.
Más información
Para más información sobre la prevención de la diabetes tipo 2, visite el Instituto Nacional de la Diabetes y las Enfermedades Digestivas y Renales de EE. UU.
Artículo por HealthDay, traducido por HolaDoctor.com
© Derechos de autor 2018, HealthDay

FUENTES: Cecilie Kyro, Ph.D., post-doctoral researcher, Danish Cancer Society Research Center, Copenhagen, Denmark; Samantha Heller, M.S., R.D., NYU Langone Health, New York City; September 2018, The Journal of Nutrition
Consumer News in Spanish