March 28, 2018
Detecting Ebola Before Symptoms Show Up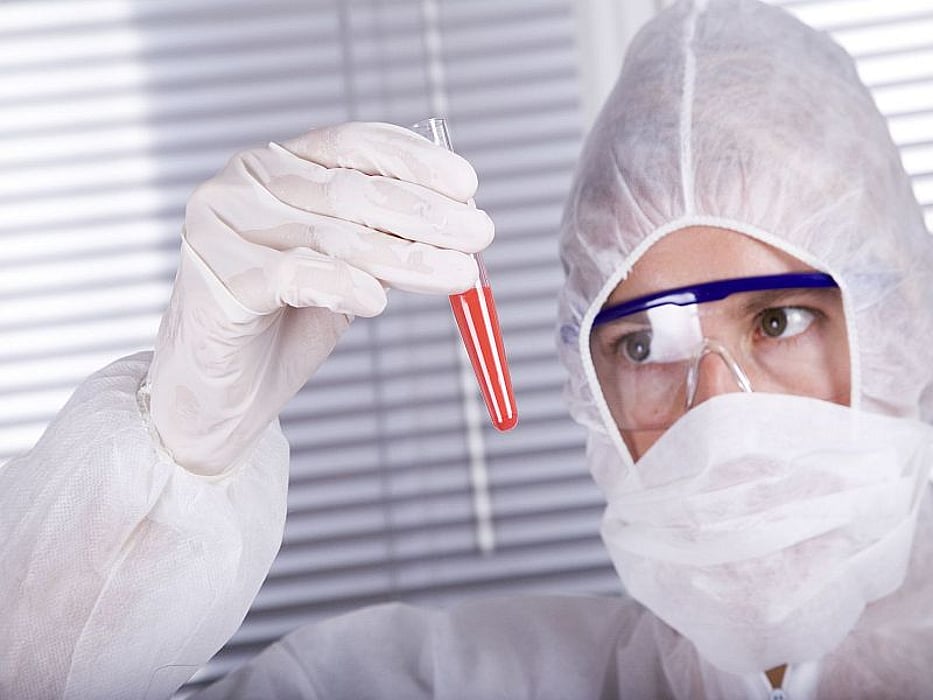 WEDNESDAY, March 28, 2018 (HealthDay News) -- An immune system response may reveal presence of the deadly Ebola virus before symptoms appear, researchers report.
Currently, there's no way to diagnose Ebola until symptoms show up, which can occur anytime between 2 and 21 days after exposure to the virus, the researchers explained. But by the time symptoms appear, the disease is already advanced.
"Right now, we wait for diagnosis until the virus spills out of primary infection sites into the blood," said study co-author Emily Speranza, from Boston University's Bioinformatics program. "At that point, it's already tremendously far along."
But catching it earlier could make a huge difference for a number of reasons, she said.
"If you can start treating someone very, very early on after exposure, they're less likely to develop really severe disease," Speranza explained in a university news release.
"And if you can identify people who are sick before they even show symptoms, you can better quarantine and actually control outbreaks," she added.
In the study, Speranza and her colleagues found that monkeys exposed to Ebola virus had a common pattern of immune response that was detectable four days before the onset of fever, which is the first observable symptom of infection. When the researchers tested for that response in human cells in the lab, they found the same pattern.
But this work is preliminary, and further research is needed to learn more about the human immune system's response to Ebola, the researchers noted.
The study was published March 28 in the journal Science Translational Medicine.
More information
The World Health Organization has more on Ebola.
SOURCE: Boston University, news release, March 28, 2018
Consumer News