July 25, 2016
'Heat Dome' Contines to Scorch Much of U.S.
Eastern part of country still in its grip; experts offer safety advice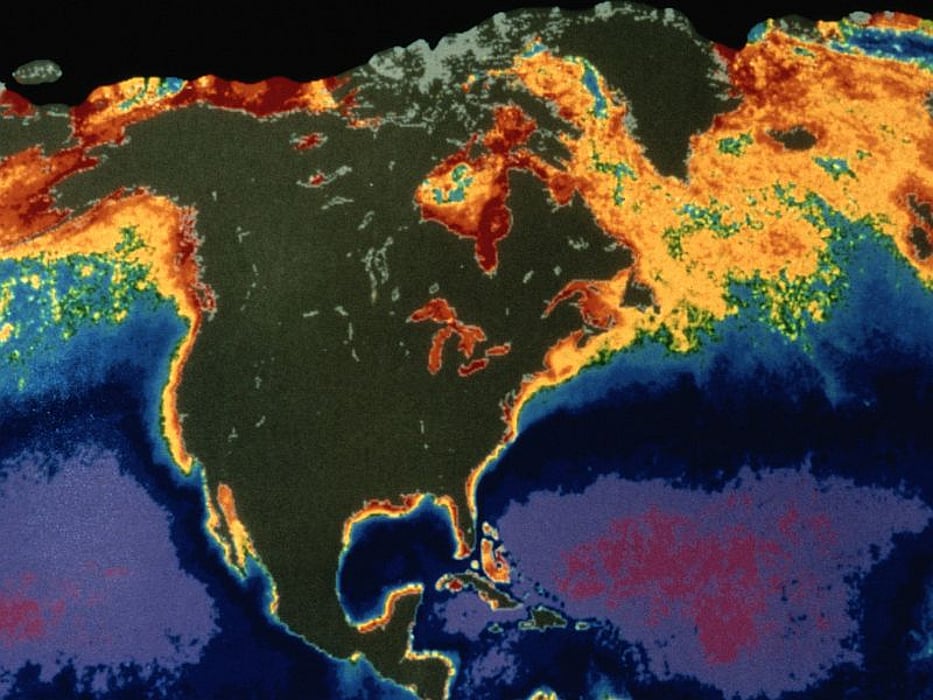 MONDAY, July 25, 2016 (HealthDay News) -- The massive "heat dome" that sent temperatures in the United States soaring over the weekend continued to suffocate the central and eastern parts of the country on Monday, as experts offered tips on how to stay cool in the sweltering weather.
With a heat dome, a massive ridge of high pressure essentially traps hot air underneath it, and miserably hot weather is the inevitable result, according to The Weather Channel.
Over the past two days, roughly 110 million Americans saw heat indexes rise above 100 degrees Fahrenheit, Fox News reported Sunday. Washington was the only state in the lower 48 that did not see temperatures in at least the 90s, and the network said that the oppressive dome will not release its grip on the country until mid-week or later.
Meanwhile, experts say the risk of heat exhaustion, heat stroke, and even death, remains.
"Although preventable, many heat-related illnesses, including deaths, occur annually. Older adults, infants and children, and people with chronic medical conditions are particularly susceptible," said Dr. Barry Rosenthal. He is chair of the department of emergency medicine at Winthrop-University Hospital, in Mineola, N.Y.
"However, even young and healthy individuals can succumb to the heat if one does not take appropriate precautions," he added.
Rosenthal outlined how to reduce the risk of heat-related illnesses during such hot weather. One of the best ways is to be in an air-conditioned building. If your home doesn't have air conditioning, go to a cooling center or an air-conditioned public place such as a library or shopping mall.
Wear loose, lightweight and light-colored clothing, wear a hat or use an umbrella, and apply sunscreen to any exposed skin. It's also important to drink plenty of water, to stay hydrated. Avoid alcoholic, caffeinated and sugary beverages, Rosenthal advised.
Ask your doctor or pharmacist if any medications you're taking increase your risk of heat-related illness. For example, diuretics (water pills) can pose a risk during hot weather. If you're taking a medication that raises the risk of heat-related problems, ask your doctor if there are additional steps you need to take to reduce the risk.
If possible, limit strenuous outdoor activity and exercise to early morning or evening, when temperatures are lower. Monitor local news and weather channels or contact your local public health department during extreme heat for health and safety updates.
Check on people who are at increased risk for heat-related illnesses, such as elderly loved ones and neighbors.
"At first signs of heat illness -- dizziness, nausea, headaches, muscle cramps -- move to a cooler place, rest a few minutes, then slowly drink a cool beverage. Seek medical attention immediately if conditions do not improve," Rosenthal said.
More information
Visit the U.S. Centers for Disease Control and Prevention for more on the dangers of extreme heat.
SOURCES: Fox News; NBC News; The Weather Channel
Consumer News